Park Lane International School Model United Nations, or PLISMUN for short, is a conference where students aged 13 - 18 discuss topics of global importance by representing countries in a simulation of select committees of the United Nations.
The conference is managed by a completely student-led team. February 2024 will mark the sixth annual edition of PLISMUN - and by no means the last!
There are 6 committees in PLISMUN '24 means that first-time MUN debutants and seasoned debating veterans alike will find their place among the many different committees which all have different levels of difficulty.
The applications for PLISMUN '24 will be opening up soon just after everything has been confirmed! Check our socials page at @plismun on most general platforms for more updates!
Notes:
→ Our conference is running off of our website https://plismun.com
→ All details regarding country matrices and pricing will be available there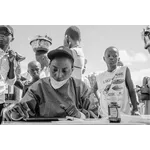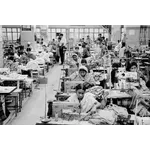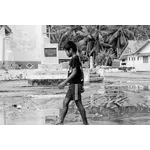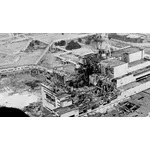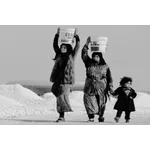 (WHO) World Health Organisation
(HRC) Human Rights Council
(UNFCC) United Nations Framework Convention on Climate Change
(SPECPOL) Special Political and Decolonisation Committee
(HC) Historical Council
(SC) Security Council
Description
Topic 1: The WHO (World health Organisation) is a committee adreasing healthcare and sanitary developments around the world in order to improve living conditions. This year's topic involves addressing...
Read all
Description
The HRC (Human Rights Council) is the council that aims to ensure that UN determined human rights are met in all memeber states. The recently increasing issue to be addressed at this conference is th...
Read all
Description
Topic 1: The UNFCC (United Nations Framework Convention on Climbing Change) committee aims to adress the global catastrophe of climbing change, this year focusing particulary on the threat to small is...
Read all
Description
Topic 1: With all of the territory in the mainland of the African continent being no longer under foreign control, South Sudan becoming an UN member on 14 July 2011, the past Impacts of colonialism pr...
Read all
Description
Topic 1: As Cliff Robinson, an employee at the Swedish Forsmark Nuclear Power Plant, passed a radiation monitor on his way back from the restroom, the radiation monitor alerted him to a large amount o...
Read all
Description
Topic 1: As humanity develops, the human water consumption increases. It is now used for more than basic survival. We utilise it in refineries, power plants, chemical plants and, most crucially, agric...
Read all
Topics
Addressing the disproportionate distribution of sanitary and medical equipment around the world
Implementing regulations to limit the amount of carcinogenic air pollution that various factories can produce and release into the atmospher... Read all
Topic
Regulating the global exploitation of labour workers within the fashion and textile industry
Topics
Solving the crisis of rising sea levels threatening island nations
Providing aid to the Increasing number of climate refugees caused by environmental disasters
Topics
Combatting modern colonialism within the African continent
Setting standards for mining operating conducted by foreign nations in the region of south Africa
Topics
Finding a resolution for the Chernobyl disaster. Part A (day 1): Dealing with the aftermath of the Chernobyl disaster 1 day after Sweden ale... Read all
Part B (Day 2): Creating regulations for dealing with long term effects of radiation as a result of nuclear disasters
Topic
Addressing rising tensions in regards to water supplies in the Middle East