Wake your inner diplomat !
LyonMUN is a Lyon-based association and a NGO which has been active since 2012. It is exclusively administered by students. It aims to promote the principles and practices of the United Nations by allowing students to take part in mock negotiations. LyonMUN is simulated in French, English and Spanish and Arab.
What is included in the delegate fees?
At Lyon, the delegate fees include :
Participation to all sessions as a delegate ;
Lunch, coffee and snacks on Wednesday; Thursday and Friday ;
Goodies ;
Visa invitation letter ;
Certification of participation ;
MyMun processing fees ;
What about the socials?
This fee covers the 3 socials of the conference :
Social 1 : Diplomatic cocktail at the Chateau de Montchat
For the first social of the conference we're welcoming you to a diplomatic cocktail with fun games and activities to get to know other delegates of the conference ! The theme for this party is the color red.
Social 2 : Night at the Museum at the Musée des Arts contemporains de Lyon
You'll be invited to a social event where you'll be able to discover the museum and it's art exposition whilst socialising with other delegates, cocktail in hand !
Social 3 : Gala night at the Chateau de Sans Soucis The third and last social is a gala night in a castle around Lyon where you'll be able to groove all night long till morning !
The fee covers all drinks and food at the parties for the three nights. Be sure to come !
What is wargame committee ?
A wargame is a board game where the delegate represent, alone or in teams, the generals of the armies involved. You have to put yourself in the place of a military leader who defines a strategy for his army, who coordinates with his allies (if he has any...), in short, the search for victory in the disposition of the troops.
Once the fighting has begun, it is necessary to adapt to the reality of the front: what tactics will be the best to achieve victory in battle? Breakthrough, outflanking or shelling your opponent from a distance?
The resolutions of your choices, fights, questions will be the subject of dice rolls which allow the referees to decide if you are more or less successful in your action.
The Wargame is a war simulation, so beyond the battle and the war itself, you will have to take into account and organise your logistics, intelligence, supplies, conscription…
What is crisis committee ?
A crisis committee is a decision making body that has more power than a traditional committee. Crisis committees produce action ! This means that the body has power unto itself that does not need to be granted by the obedience of its members. Groups that look like this include a cabinet, a royal court, a board of directors of a company, a rebel group, or really any small group which possesses political power.
For more information on Lyon MUN and its undertakings, you can contact us at ask@lyonmun.com.
To any questions concerning the registration, you can contact us at applications@lyonmun.com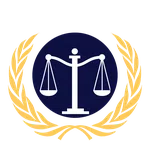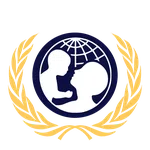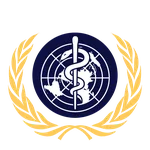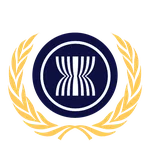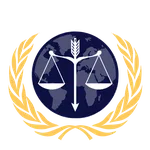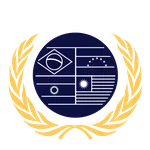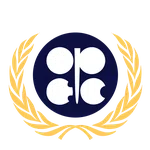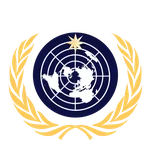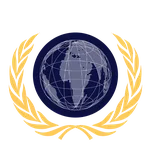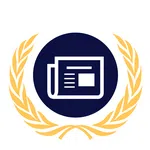 United Nations High Commissioner for Refugees (UNHCR)
Cour Pénale Internationale (CPI)
United Nations International Children's Emergency Fund (UNICEF)
Organisation Mondiale de la Santé (OMS)
Association des nations de l'Asie du Sud-Est (ASEAN)
International Criminal Police Organization (INTERPOL)
North Atlantic Treaty Organization (NATO)
Mercado Común del Sur (MERCOSUR)
Organization of Petroleum Exporting Countries (OPEC)
World Meteorological Organization (WMO)
Gestion de crise (GDC)
Wargame
United Nations Security Council (UNSC)
International Press Corps (IPC)
Description
The United Nations High Commissioner for Refugees was created in 1950 to help and secure millions of refugees who had fled or lost their homes during WWII. Through decades, the UNHCR had intervened in...
Read all
Description
Ce comité ce destine à des délégués ayant des compétences et de l'expérience dans le domaine du droit. La Cour Pénale Internationale (CPI) est une juridiction permanente qui vise à punir les crimes l...
Read all
Description
The United Nations Children's Fund, more commonly referred to as UNICEF, was established in the aftermath of World War II to help children whose lives and futures were at risk. With more than 75 years...
Read all
Description
L'Organisation mondiale de la Santé (OMS) est l'institution spécialisée des Nations Unies pour la santé dans le monde. Constituée de 194 États Membres, elle agit partout sur la planète pour promouvoir...
Read all
Description
L'Association des nations de l'Asie du Sud-Est, ou ASEAN ; est un organisme de coopération économique, politique et culturel. Créé le 8 août 1967 par la signature de la déclaration de Bangkok, il regr...
Read all
Description
INTERPOL, also known as the International Criminal Police Organization, is considered as the interface connecting police forces worldwide in order to encourage collaboration among 195 member countries...
Read all
Description
Created by the Washington Treaty on 4 april 1949, NATO is an intergovernmental military alliance between European and North American countries that collectively agree to mutual defense. Today, the all...
Read all
Description
El mercado común del Sur, comúnmente conocido como el Mercosur, es un acuerdo económico compartido por la mayor parte de los Estados de América Latina. Los cuatro países que lo iniciaron fueron Argent...
Read all
Description
For this committee, all speeches and oral procedures will be held in arabic. All written documents (working papers, draft resolution, MUNCommand ...) will be in english. منظمة الدول المصدرة للنفط (OP...
Read all
Description
Created in 1950, the World Meteorological Organization is a specialized agency of the United Nations with 193 member states and territories. Its authority concerns climate change and issues related to...
Read all
Description
Une simulation de gestion de crise est un exercice immersif de mise en situation ; à partir d'un scénario imaginant une situation de crise, vous devrez redoubler de créativité pour trouver des solutio...
Read all
Description
Un wargame est un jeu de plateau ou les participants représentent, seuls ou en équipe, les généraux des armées en présence. Il faut alors se mettre à la place d'un chef militaire qui définit une strat...
Read all
Description
Instituted by Article 7 of the charter of United Nations, The Security Council of the United Nations is one of the six principal organs of the United Nations. Its task is the maintenance of internatio...
Read all
Description
The individuals allocated to the IPC will represent different news agencies, each with different writing and reporting style. The reporters of the IPC will move from committee to committee, examining ...
Read all
Topics
Rehabilitating Refugees in Host Countries
Ensuring the Safety of Asylum Seekers (UNHCR MUN Challenge Topic)
Topic
Le procès d'Abdul-Malik Al-Houthi dans la guerre civile yéménite
Topics
Youth incarceration : improving conditions in youth detention centers & finding alternatives to reduce recidivism
Ensuring children's nutrition and development in regards to climate change
Topics
La prévention des risques sanitaires liés à l'anthropisation
Vulnérabilité et adaptation de la santé humaine face au changement climatique
Topics
Préserver les îles et littoraux face à la montée des eaux
Dénouer les conflits territoriaux en mer de Chine méridionale
Topics
Optimizing preemptive control and legislation of ecological disasters
The development of eco-friendly AI technologies to prosecute crimes
Topics
Climate change and security action plan of the Alliance
Enlarging NATO's framework for international security
Topics
Tax system and green transition among MERCOSUR states
Free commerce agreement between MERCOSUR and China
Topics
OPEC action plan in light of the upcoming COP28 in the UAE
Reforming OPEC's requirements in light of a greener future
Topics
The WMO and its programmes: securing a future for air quality
Improving WMO's systems methods and diffusion to face data-related rising issues
Topic
Tensions dans le Golfe Persique
Topic
La voie de de Malte : Grande Stratégie et combats en Méditerranée (1939 - 1944)
Topics
Limiting space debris by preventing arms race to space
Establishing long term peace in the Tigray region
Chairs
Chairs
Chairs
Chair
Marie-Sophie Boute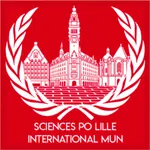 SPLIMUN 2023
Lille, France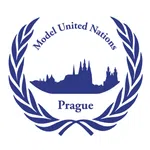 PragueMUN 2023
Prague, Czechia
MUNSA 2023
Barcelona, Spain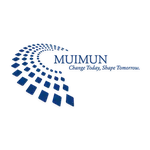 MUIMUN 2023
Münster, Germany