Experience the Ultimate MUN Event: KAMUN 2023 - The Black Forest Summit
Prepare yourself for an extraordinary journey of academic rigor and intercultural exploration at KAMUN 2023 - The Black Forest Summit. Join delegates from around the globe as we engage in thought-provoking debates that aim to address issues as we are at the brink of A World in Transition.
With a wide range of committees catering to all levels of expertise, from beginner-friendly to intermediate and advanced, there is a perfect opportunity for every MUN enthusiast to engage in the complex and ever fascinating world of Geopolitics.
Immerse yourself in the captivating ambiance of the region, as you delve into its rich cultural heritage, all while forging meaningful and lifelong connections with delegates hailing from every corner of the globe through everything from Soirees to Raves.
Rest assured, your delegate fee covers not only the conference itself but also an exquisite culinary experience. Indulge in delicious meals, alongside refreshing coffee, water, and snacks throughout the conference. Selected drinks will also be available during the social events. And let's not forget the Masquerade Ball - your entrance to this glamorous affair is included as well.
Don't miss out on this unparalleled MUN experience. Mark your calendars, pack your suits and dresses, and join us at KAMUN 2023 - The Black Forest Summit. Register now to secure your place at an event to remember. We can't wait to welcome you!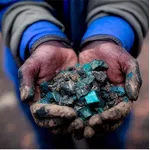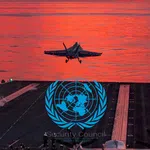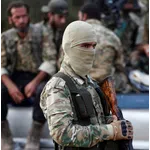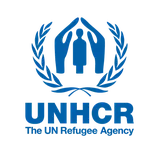 International Labour Organisation (ILO)
United Nations Industrial Development Organisation (UNIDO)
United Nations Security Council (UNSC)
North Atlantic Treaty Organization (NATO)
United Nations High Commissioner for Refugees (UNHCR) (Beginner/Intermediate)
Description
The International Labour Organization (ILO) committee is dedicated to addressing the pressing issue of inhumane working conditions in cobalt mines across Africa. These mines, predominantly located in ...
Read all
Description
Join us for a dynamic discussion on the urgent need to implement green hydrogen as a powerful tool to mitigate the effects of climate change. This timely topic aims to gather delegates from diverse ed...
Read all
Description
Prepare yourselves for the upcoming discussions in the United Nations Security Council (UNSC) as we delve into the intricate matter of the Western Powers' and China's pursuit of establishing regional ...
Read all
Description
Regulating Private Military and Security Companies (PMSCs) poses a complex challenge in today's global landscape, and it will serve as a thought-provoking topic for the upcoming KAMUN 2023. PMSCs oper...
Read all
Description
The current civil war in Sudan has displaced hundreds of thousands of Sudanese citizens, most of them women and children. Food insecurity and extremely dangerous cities among a multitude of other unfo...
Read all
Topic
Addressing the inhumane working conditions of cobalt mines in Africa
Topics
Peacekeeping Operations in Territorial and International Waters
Establishing regional hegemony in the South China Sea
Topic
Regulating Private Military and Security Companies
Topic
The Protection of Sudanese Refugees and IDPs
Chairs
Chairs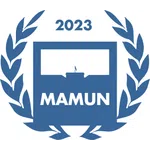 MAMUN 2023
Mannheim, Germany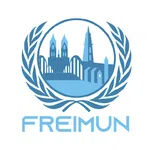 FREIMUN 2023
Freiburg im Breisgau, Germany