Experience Olympic Diplomacy.
Under the High Patronage of
Mr Emmanuel MACRON
President of the French Republic
If you are having trouble applying via MyMUN you may use this form : https://forms.gle/mAV3Hm14rbrfWZoZ7
PIMUN (Paris International Model United Nations) is a MUN, or Model United Nations Conference, organised in Paris, by CINUP (Comité interuniversitaire des Nations unies de Paris), a committee that brings together over 20 Parisian university associations putting international relations in the core of their activities. We are proud to be the largest existing MUN in France and strive to assure the best possible experience for Delegates, Chairs and Staff.
Celebrating fifteen years of existence, the Paris conference has acquired a worldwide influence: each year, several hundred students from all continents join us to participate in the event. Together, these students reflect on and create their own solutions to contemporary issues, from climate change to migration crises, identity issues and inter-state tensions.
In 2024, Paris will host the Olympic Games. For this special occasion, PIMUN 2024 is proud to organize an International Olympic Committee, which we encourage you to discover !
The PIMUN team strives each year to create a more comprehensive and memorable event than the last, and this year in particular would like to do things in a big way.
United Nations Security Council (I)
United Nations Security Council (II)
COP 29
Comité historique (French)
Disarmament and International Security (First Committee of the General Assembly of the UN)
Economic and Social Council
Assemblée générale des Nations Unies (French)
Special Political and Decolonization (Fourth Committee of the General Assembly of the UN)
United Nations Human Rights Council
UNESCO
Arab League
Organisation of American States
International Olympic Committee
North Atlantic Treaty Organization
Association of Southeast Asian Nations (ASEAN) + 3
UN Summit - Security in and around the Persian Gulf
Cour internationale de justice (LEGAL) (French)
International Court of Justice (LEGAL)
European Council
Press Corps
INTERCON African Union - Executive Council
INTERCON African Union - Peace and Security Council
Crisis
Description
8 person for the backroom; 4 chairs
Topic
Discussing the international security impact and response to potential UAPs.
Topic
Developing a security structure in the Arctic and Antarctica.
Topic
Respect for Human Rights, Mitigation of climate change effects towards population centers and Implementation of climate equality.
Topic
Conférence de San Francisco de 1945.
Topic
Limiting the research, development and use of non-human guided and/or autonomous security and weapon systems.
Topic
Reviewing the obligations of states and private sector entities in the sourcing of commodities.
Topic
Combattre la prééminence de l'eau comme source de conflits et de tensions.
Topic
Preparing climate related displacements in Micronesia and Polynesia.
Topic
Creating a long term favorable environment for Migrants on the European continent.
Topic
Preserving endangered sites in the Middle East and strengthening the legal and financial framework of interventions of UNESCO in crisis situ... Read all
Topic
Reducing foreign interference in the Arab World.
Topic
Safeguarding the rights of indigenous communities in the face of climate change.
Topic
Defining the obligations and rights of transgender athletes in olympic sports.
Topic
Reviewing NATO's Africa strategy.
Topic
A regional response to transnational crime.
Topic
Security in and around the Persian Gulf.
Topic
Équilibrer le droit à la vie privée et la souveraineté numérique.
Topic
Defining the rights of peoples displaced by the effects of climate change and the responsibilities of states towards climate change and peop... Read all
Topic
Towards a shared and autonomous political defense policy.
Topic
Examining ways to better integrate Regional Economic Communities.
Topic
Reviewing and improving African Standby forces.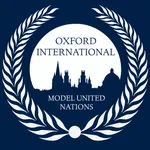 OxIMUN 2023
Oxford, United Kingdom of Great Britain and Northern Ireland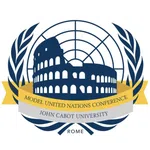 JCUMUN 2024
Rome, Italy