Paris International Model United Nations
The Paris International Model United Nations is a French Model UN Conference, taking place every year in Paris, the 'City of Lights'! As one of the biggest MUNs in France, PIMUN brings together around 300 delegates from around the world.The mission of PIMUN is to accurately reflect French culture and diplomatic values during a four-day event that will allow you to discover an emblematic city, but also take part in intense sessions of debate!
What are Interconnectivity committees?
At PIMUN, you have the opportunity to debate either in a traditional 'GA' committee, or in an Intercon committee.
This year's PIMUN Intercon committees will be focusing on establishing a global framework for Climate Displacement. To tackle such a consequential issue, the delegates of PIMUN 2022 will have the opportunity to choose an area of focus in which they will be able to contribute the most with their solution-oriented discussions. In fact, the tasks of the committees will be to define the status of climate refugees, focus on concrete solutions to mitigate climate change in developing countries, establish a strategy to provide clean sources of energy for refugees and mobilize climate finance to reduce the humanitarian impacts of climate-related displacement in climate-vulnerable countries.
As ambitious as this program may sound, we firmly believe in the delegates' capabilities to push the conversation on this topic further and offer us fruitful debates alongside innovative solutions. Get ready for exciting debates, and the floor is yours!
What is included in the delegate fees?
At PIMUN, the delegate fees include:
Participation to all sessions as a delegate ;
Access to all the socials ;
Lunch, coffee and snacks on Thursday and Friday ;
Goodies ;
Visa invitation letter;
Certification of participation
What about the socials?

We have prepared 3 amazing cocktail nights for our delegates!

Cocktail à Dauphine: In order to get to know each other and take advantage of the University which will warmly welcome us for the duration of the conference, we propose a cocktail party at Dauphine.
Petits fours and champagne will be available to encourage dialogue between the various participants in a relaxed and friendly atmosphere.

Le salon des Miroirs : The Salon des Miroirs opens its doors especially for us in a confidential place. Hidden above one of the most famous passages in Paris, the Passage Jouffroy, this historic place of unparalleled elegance will transport you to a timeless gala evening. Formal dress is required to enjoy a Parisian-style evening in a setting surrounded by mirrors with a romantic and refined atmosphere. This exceptional place awaits you from 8 pm to 1 am to enjoy an unforgettable moment that will be immortalized by sublime photos!
Soirée Concorde Atlantique : Paris means the Seine! What could be better than to finish in style with our last social after having finished debating your international relations topics? For this purpose, we have reserved an exceptional evening on a barge: the Concorde Atlantique. This boat docked in a "prestigious and historical place at the foot of the National Assembly and the Orsay Museum, with its outdoor terrace offering a breathtaking view of the Grand Palais, the Tuileries Gardens, the Orangery Museum, and the Alexandre III Bridge". A moment suspended on the water which will allow you to enjoy both a magnificent view of Paris on the terrace and the lower level where a floating nightclub takes place! This social event will start at 11pm and end at 4am for the most courageous and will be a unique opportunity to celebrate the end of the PIMUN in a wild atmosphere!

So what are you waiting for? Join us in the city of lights and brace yourself for an unforgettable conference!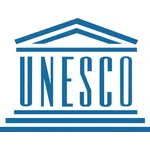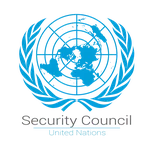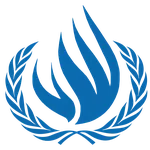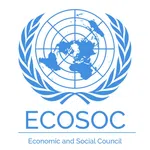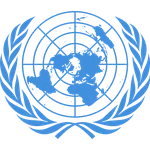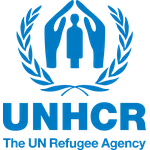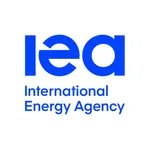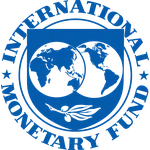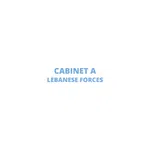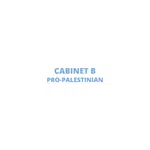 UNESCO
UNSC (double delegation)
UNHRC
ECOSOC
DISEC
UNHCR (Intercon)
UNFCCC (Intercon)
International Energy Agency (Intercon)
IMF (Intercon)
Cabinet A: Lebanese Forces (CRISIS)
Cabinet B: Pro-Palestinian (CRISIS)
The Mediating UNSC (CRISIS)
Topic
Assurer la sécurité et défendre la liberté des journalistes L'UNESCO est l'agence des Nations unies spécifiquement chargée de promouvoir "... Read all
Topic
Protecting Women's Rights in Afghanistan On the 15 of August 2021, the Afghan Government fell after Taliban forces entered Kabul and retu... Read all
Topic
Enhancing the Protection of LGBTQI+ Refugees
Topic
Ensuring a Sustainable Use of the Oceans Sustainable Development Goal #14 upholds the conservation and sustainable use of oceans, seas, an... Read all
Topic
Curbing the Global Threat of Cyberterrorism Cyberterrorism has captured the attention of the media, the security community, and the inform... Read all
Topic
Intercon's General Topic: Climate Displacement: Towards a Pragmatic Global Response UNHCR: Towards a Definition and a Legal Status for Clim... Read all
Topic
Intercon's General Topic: Climate Displacement: Towards a Pragmatic Global Response UNFCCC: Mitigating Climate Change in Developing States
Topic
Intercon's General Topic: Climate Displacement: Towards a Pragmatic Global Response International Energy Agency: Improving Refugee Access t... Read all
Topic
Intercon's General Topic: Climate Displacement: Towards a Pragmatic Global Response IMF: Establishing a Framework to Counter the Financial ... Read all
Chair

Tara Shokouhzadeh