Preserving Peace & Promoting Progress
On behalf of the entire Webster Leiden Campus Model United Nations Association, it is a great honor to invite delegates to attend MUNWeb '23. This year's edition will be held from 21 to 23 April at Webster Leiden Campus in the Netherlands.
MUNWeb '23 will consist of 8 separate topics (2 per committee) across 4 committees. We are currently seeking delegates, limited chair positions, and press service members; each committee will allow for approximately 15 delegates.
If you have any issues with payment, please contact:
Delegates are required to attend all sessions. If you do not have delegate experience, MUNWeb '23 provides new delegate training before the conference. High school-aged delegates must be over 17-years-old to apply!
We hope to see you in Leiden at MUNWeb '23!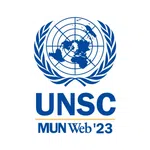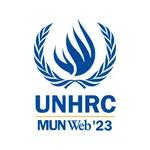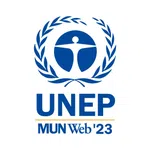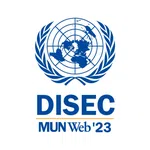 Security Council
Human Rights Council
United Nations Environmental Program
DISEC (Disarmament)
Description
###PREVENTION OF CONFLICT BETWEEN CHINA & TAIWAN### Since the end of the Chinese Civil War in1949, tensions between China and Taiwan have been consistently on the rise regarding Taiwan's status as a s...
Read all
Description
###VIOLATION OF WOMEN'S RIGHTS IN IRAN### Women in Iran have been facing systematic discrimination for the past 43 years. Since the 1979 Islamic Revolution., women's basic rights; such as the right to...
Read all
Description
###GLOBAL ENERGY CRISIS###The crisis has caused threats to millions of people in the world due to the war in Ukraine. Prices have skyrocketed in Europe, making the global energy shortage a political a...
Read all
Description
###IMPLEMENTATION OF MEASURES AGAINST ILLICT USE OF THE INTERNET### Cybercrime takes place in the borderless realm of the Internet and is compounded by the increasing involvement of organized crime gr...
Read all
Topics
Prevention of Conflict between China & Taiwan
Implementation & Maintenance of Measures to Ensure the Sovereignty of Ukraine
Topics
Violation of Women's Rights in Iran
Implementing Protections for Migrant Workers & the LGBTQ+ Community in Qatar
Topics
Economic & Environmental Maximization of Wind & Solar Energy
Topics
Implementation of Measures Against Illicit Use of the Internet
Limiting the Use of Chemical & Biological Weapons
Chairs