University Students and High School Students
Chairs
Dec 16, 2022 - Mar 14, 2023
Delegates
Dec 16, 2022 - May 10, 2023
Head Delegates
Dec 16, 2022 - Apr 24, 2023
Faculty Advisor
Dec 16, 2022 - Apr 24, 2023
Observers
Dec 16, 2022 - Apr 16, 2023
Hallo hallo, everyone!
We are delighted to present the fourth annual Model United Nations Rotterdam. With the cooperation of the Economic Faculty association Rotterdam (EFR) and the Erasmus School of Economics(ESE), we will make it happen!
MUNROT 2023 is not just a conference. It is an experience you will never forget. MUNROT 2023 is a combination of formal events and unforgettable after-parties. We prepared engaging committee agendas for you, which you will be satisfied and intrigued with.
international participants, it is also a chance to explore dutch culture and fall in love with the fantastic city- Rotterdam.

The conference will take place from May 11th to May 13th and will be hosted on the Erasmus University of Rotterdam campus. More information to come in the following weeks, so keep your eyes peeled!
If you have any questions, please do not hesitate to contact us at: munrot@efr.nl
Regarding international participants:
Please check whether you need a visa on https://www.government.nl/topics/immigration-to-the-netherlands/question-and-answer/which-visa-do-i-need-to-travel-to-the-netherlands

We will send you an accompanying letter for your application. However, applying for and getting a visa on time is entirely your responsibility.

Hope to see you in May!
EFR is with over 7000 members and over 180 active committee members one of the biggest student led organisations in Europe. Our cooperation with the Erasmus School of Economics goes back to 1925. In the past almost 100 years we have gained experience in the organisation of life broadcasted television debates and leading conferences. In the past we have hosted leaders such as Dutch prime ministers Mark Rutte and Balkenende, Francois Hollande, John Nash and Mr. Ban Ki-Moon.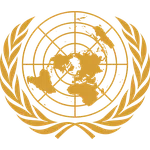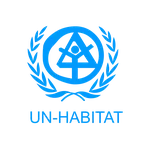 Historical Security Council
Economic and Social Council
UN Habitat
Topic
Tackling the Suez Canal Crisis, 1956
Topics
Topic A: Social dimensions of the New Partnership for Africa's development
Topic B: Achieving a barrier-free working environment for women in the maritime sector
Topics
Topic A: Urban migration: The rise of mega slums
Topic B: Improving the urban energy situation
Chairs