Turning a Blind Eye - International Crises Beyond COVID-19
After three long years without a GöMUN, we are finally back! And this time once again in an in-person format :)
Over the past few years many international conflicts have escaped the global scope of attention with an ongoing pandemic and the (inter-)national measures taken to tackle it taking up most of our focus.
However, these conflicts have not been resolved or maybe they even started during this period - therefore, GöMUN 2022 will provide a platform for all the topics that escaped extensive global press coverage as well as for those that are being covered broadly at the moment:
Turning a Blind Eye - International Crises Beyond COVID-19
Schedule
7/July/2022 afternoon: Openings and committee session I
8/July/2022: committee sessions II, III
9/July/2022: committee sessions IV, V
10/July/2022: committee session VI, Closings
We are excited for individual delegate applications as well as applications as a delegation.
Chair applications are closed!
Delegate applications are open now!
(fee 45€, with committee sessions, three socials as well as catering being covered)
Disarmament and International Security Committee (DISEC) (Beginner)
United Nations Human Rights Council (UNHRC) (Beginner)
North Atlantic Treaty Organization (NATO) (Intermediate)
Security Council (UNSC) (Expert)
Topics
Nuclear Disarmament in South East Asia on the Basis of the Treaty on the South-East Asia Nuclear-Weapon-Free Zone (Bangkok Treaty)
The Question of Islamist Militants in Pakistan
Topics
The Right of Ukrainian Refugees to Education
International access to Covid 19 Vaccine and the Aspect of the Right to Medical Treatment
Topics
The Question of Welcoming Further States into NATO
The Need for NATO Reforms

MaMUN 2022
Mannheim, Germany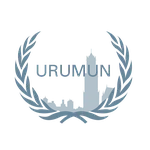 URUMUN 2022
Utrecht, Netherlands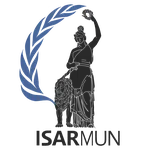 IsarMUN 2022
Munich, Germany