Asia Unbound - A Continent on the Rise
Asia Unbound - A Continent on the Rise: It sounds like a simple statement, something you might read in the newspapers every day. But what does it imply? Is it desirable or maybe a threat? Is it an opportunity or a risk too huge to take?
Whether you've made up your mind or not, GöMUN 2016 will be the ideal opportunity to explore the possibilities. In our various committees we will explore the Asian question from very different points of view, in very different aspects: security, economy, culture, trade - all under the impression of international politics. Whatever interest you might have as a delegate in choice of topic or country, our diverse set of councils will be able to deliver, just as our beautiful town of Göttingen and the Model United Nations Society Göttingen will make your whole GöMUN experience unforgettable - in challenging council sessions as well as the brilliant social events.
Individual delegates fee until April, 17th: 45 € (early-bird fee) Individual delegates fee after April, 17th: 55 €
Join us for a MUN conference you'll remember the rest of your lives! For more information, please visit our website.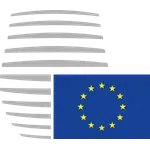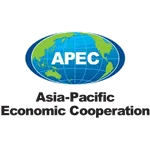 Human Rights Council
European Council
APEC
Security Council Crisis Committee
Topics
Religious discrimination in Asia
Fight against the illegal organ harvesting
Topics
Proposing a free trade agreement with ASEAN/China
Enhancing Security Cooperation in Asia
Topics
Promoting Free Trade in the Asia-Pacific Region
Enhancing the role of renewable energies to sustain energy security
Topics
Territorial disputes in Asia as a possible threat to international peace and security
The Situation on the Korean Peninsula
Chair
Jessica Nuske