The application for delegates is open! Join the 7th edition of the GöMUN from 05th to 08th of June 2015 in Göttingen and do not miss the chance to participate in an interesting conference at the heart of Germany.
GöMUN takes place in Göttingen, a wonderful little and old university town. The Georg-August-Universität Göttingen has over 26 000 students, many of them from all over the world. That makes the concept of MUN and our society popular among students of many faculties.
The theme of our 7th edition is "CASTING SHADOWS - The aftermath of past conflicts in the present age". This topic will allow you to analyse historic developments, draw conclusions and project them onto current problems. The committees simulated will be the United Nations Security Council (Crisis), the United Nations Development Programme and the United Nations Environment Programme. For more information, please visit our website or send us an e-mail (applygoe@web.de)
Individual delegates fee until May, 10th: 45 € Individual delegates fee after May 10th: 55 €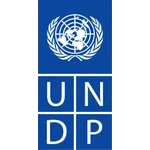 Security Council
UNEP
UNDP
Topics
Historic ethnic diversity in nation states as a possible cause for regional instability
Health crisis a security threat? – evaluating past pandemics to prevent future ones
Topics
The role of high-value natural resources in peacebuilding - How to minimize environmental damages?
Access and Distribution of Water in Post-Conflict Areas – How to arrange access and distribution?
Topics
Building a Better Future – The end of the ISAF mission & the transition in Afghanistan
How to deal with non-recognized actors in failed states?
Chair
Piotr Sitnik