Webs of Collaboration Unleashed
This conference is a prestigious gathering of diplomats, policymakers, experts, and passionate individuals from around the world, coming together to address pressing global issues and foster international cooperation. With various committees and diverse topics on the agenda, the conference serves as a platform for robust discussions, collaboration, and the development of innovative solutions.
In addition to the traditional committees addressing global challenges, the conference features a special committee focused on the unique scenario of the Spider-Verse. Delegates representing the same dimensions as different versions of Spider-Man and Spider-Woman will come together to address a cataclysmic event that threatens their respective Spider-Verse.
These delegates, embodying the spirit of their dimension's superhero, will collaboratively navigate the complexities of the convergence of dimensions into a single reality. With the existence of their dimensions and Spider-Verse at stake, they will need to draw upon their unique abilities, experiences, and knowledge to develop a collective strategy to combat the impending threat.
The special committee will provide delegates with an immersive experience, simulating intense debates, negotiations, and crisis management scenarios. Delegates will need to think creatively, problem-solve, and make critical decisions to protect their dimension and ensure the survival of the Spider-Verse.
Throughout the conference, delegates in both the traditional committees and the special committee will have the opportunity to engage in meaningful dialogue, showcase their diplomatic skills, and build networks with fellow participants from diverse backgrounds and cultures.
By the end of the conference, participants will have gained valuable insights, expanded their knowledge of global affairs, and developed a deeper appreciation for the importance of global cooperation. They will have formulated resolutions, recommendations, and action plans that contribute to the advancement of a more peaceful, sustainable, and equitable world.
The conference, with its diverse committees and the exciting addition of the special committee focusing on the Spider-Verse, aims to inspire and empower delegates to become agents of change, equipped with the tools and knowledge to make a positive impact on the global stage.
Awards:
Best Delegate: 1 award per committee.
Outstanding Delegate: 2 awards per committee.
Honorable Mention: 3+ per committee (dependent on committee size)
Verbal Commendation: 2 to 4 per committee.
Best Position Paper: 1 award per committee.
Mymun link: WSOFL 2024 | mymun
Official Website: https://linktr.ee/wsofl2024
Official Partners:
President Of WSOFL'24

Secretary-General
Security Council
General Assembly
Commission on the Status of Women
Spider Verse
High Commision On Refugees
Description
The Taiwan Strait is a strategically significant waterway that separates the island of Taiwan from mainland China. The complex dynamics and potential for conflicts in the region make it an important t...
Read all
Description
Delegates in the UNGA committee will delve into a wide range of topics of global significance. These may include issues such as peace and security, human rights, sustainable development, climate chang...
Read all
Description
This committee focuses on intersectional feminism and its role in empowering marginalized women. Delegates will explore how various aspects of identity intersect with gender, shaping the unique challe...
Read all
Description
In this event, delegates from different dimensions representing various versions of Spider-Man and Spider-Woman come together to address a cataclysmic event that threatens the very fabric of the Spide...
Read all
Description
The United Nations High Commissioner for Refugees (UNHCR) committee is dedicated to addressing the pressing challenges of forced displacement, protecting the rights of refugees, and finding sustainabl...
Read all
Topics
Preventing Conflict in the Taiwan Strait.
Maintaining Regional Stability.
Humanitarian Concerns in the Taiwan Strait.
Topic
Promoting Digital Inclusion for Socioeconomic Development.
Topics
Understanding Intersectionality.
Analyzing Intersecting Discrimination.
Inclusive Policies and Initiatives.
Topics
Interdimensional Diplomacy: Navigating Relations Between Spider-Verse Dimensions.
Ethical Dilemmas of Interdimensional Heroism: Balancing Responsibility and Personal Sacrifice.
Protecting the Spider-Verse: Strategies for Defending Against Multiversal Threats.
Topics
Access to Education for Refugees.
Refugee Protection in Conflict Zones.
Addressing the Social and Economic Integration of Refugees.
Chair
Sudaksh Raina
Chair
Rashika Pathania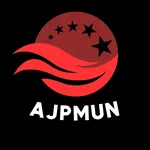 AJPMUN 2023
Tirana, Albania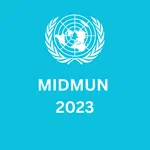 MIDMUN 2023
Gwalior, India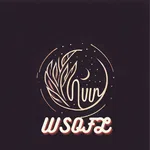 WSOFL 2023
Online, India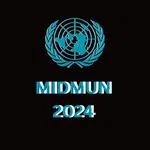 MId Model Un 2023
Online, India
ENMUN 2024
jammu, India