Building the world, A better place.
OUR SPONSORS:
GIRDHARI LAL HOLISTIC :[
RISKY REGRET :[
Risky Regret is a Telegram and YouTube channel that sarcastically educates on financial earnings. They provide valuable insights on investments and risk management, empowering viewers to make informed financial decisions.](@riskyregret | Linktree)
VISIT BHADERWAH :[
"Visit Bhaderwah" is a reputable tourism agency that offers tourism services in Jammu, Kashmir, and Ladakh as well. With their expertise and extensive network, they curate diverse travel experiences across these regions. From the serene valleys of Kashmir to the breathtaking landscapes of Ladakh, "Visit Bhaderwah" ensures memorable journeys, providing tourists with a chance to explore the rich cultural heritage, stunning natural beauty, and adventurous opportunities these regions have to offer](visitbhaderwah | Instagram | Linktree)
--------------------------------------------------------------------------------------------------------------------------------------
Conference Name: World Summit Of Future Leaders(WSOFL)
Date: June 22 to June 23, 2023
Duration: 2 days
Location: Online
Theme: BETTER WORLD
Committee Topics (UNCSW):
1. Promoting Women's Economic Empowerment in Central Asia
2. Combating Gender-Based Violence in Central Asia
3. Enhancing Women's Political Participation and Leadership in Central Asia
4. Ensuring Women's Health and Reproductive Rights in Central Asia
5. Advancing Gender Equality in Education in Central Asia
2Committee Topics (UNHRC):
a) Combating Xenophobia and Racial Discrimination
Addressing the root causes and manifestations of xenophobia and racial discrimination
Promoting tolerance, acceptance, and respect for cultural diversity
Implementing effective measures to prevent and counter xenophobic incidents
b) Ensuring the Rights of Migrants and Refugees
Protecting the human rights of migrants and refugees and ensuring their access to essential services
Addressing challenges related to immigration policies, detention, and deportation
Promoting inclusive integration measures and combating discrimination against migrants and refugees
c) Countering Hate Speech and Online Hate Crimes
Addressing the rise of hate speech and xenophobic narratives in various forms of media, including online platforms
Strengthening legislation and policies to combat hate crimes targeting individuals based on their ethnicity or national origin
Promoting digital literacy and responsible online behavior to counter xenophobia and hate speech
d) Promoting Social Cohesion and Intercultural Dialogue
Fostering social cohesion and intercultural understanding to mitigate xenophobia
Encouraging dialogue and cooperation among diverse communities to promote peaceful coexistence
Supporting educational initiatives that promote inclusivity, diversity, and tolerance
Target Audience: High school students and college students
Expected Number of Participants: 100
By linking previous editions of your conference you show people how well they were rated!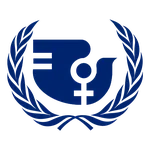 United Nations Commision On Status Of Women
United Nations Human Rights Council
Description
Deliberating upon the status of women's rights and education in conflict-affected areas with special reference to Central Asia.
Description
Addressing Xenophobic Violence and Discrimination against Refugees in the Global Context.
Chairs
Chair

Sara Sadek