UABMUN is the Universitat Autònoma de Barcelona's Model United Nations, held every March in the prestigious UAB. It is a relatively new model which started in 2021 with an online edition during the pandemic. The first in-person edition was in 2022, a 4-days successful Conference.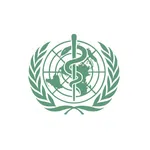 World Health Organization
Comissió de Construcció de la Pau
International Atomic Energy Agency
Crisis
Security Council
Topics
Human cloning and its legitimacy
The consequences of constant flooding in south Asia on diet and health
Topic
Colò​mbia: cercant la concòrdia
Topics
The human heritage of the International Thermonuclear Experimental Reactor (ITER) project
Nuclear energy in Latin America: a vision of the future.
Topic
Addresing the security and terrorism situation in the Horn of Africa
Chair

Carla Cid Rodríguez
Chair
Pol Asbert Raffo
Chairs