"Matters pending in the COVID-19 era" - Delegate Applications OPEN
DELEGATE APPLICATIONS ARE OPEN, GO JOIN S LINK: UABMUN Participant - e-Formularis
Dear Chairs and Delegates,

This first edition online conference UABMUN (Autonomous University of Barcelona Model of United Nations), organized by UNANIMUN, simulates the meetings that the United Nations and has its sole objective of providing you, the most real experience of being a diplomat representing a country at a conference in the United Nations.
It is a conference FREE OF CHARGE that will be held from the 21st - 23rd of May 2021 ONLINE.
Topics such as international politics, security issues, gender matters, crisis situations, or even gender matters will be discussed. The committees for this first edition are the following ones:
1. UN WOMEN
2. The United Nations High Commission for Refugees
3. Security Council
A Model of United Nations far exceeds one's ability to debate, almost immediately triggering something that simply cannot be described in words. Every delegate must do their research on every topic to make sure they respect their country's position, perspectives, and policies while trying to find viable solutions for the given issues and write their set of solutions.
That being said, it is our absolute interest that you understand what you have to do in what is about to come in your MUN Adventure and we thank you for choosing UABMUN 2021.
Marina Tovar i Velasco
Secretary General UABMUN 2021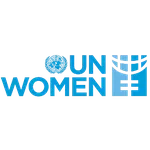 United Nations High Commissioner for Refugees Committee (UNHCR)
Security Council
UN WOMEN
Topic
Impact of COVID-19 on Refugee Camps.
Topic
Preventing Violence and Discrimination Based on Sexual Orientation and Gender Identity