An initiative to make a global impact.

TIMUNC 2023 is a student-run non-profit Model UN conference that hopes to provide a highly detailed debating experience. We seek to help foster the Model UN community globally and encourage people from around the world to voice their opinions and make a change that helps the whole world benefit.

We encourage high school students to take part in this one-day conference, whether it is their first conference or not, to gain a better understanding of many global affairs, and join the Model UN community, a highly supportive and fostering group that will surely leave you with great experiences and knowledge. We hope to make this a great learning experience and create good memories for all participants.

This year, TIMUNC will be giving out the following awards:
Best Position Paper
Honorable Mention
Outstanding Delegate
Best Delegate
While we do not want to create a competitive environment, we do wish to reward delegates who have put in great effort and preparation for the committee.

The conference will be held from 9:30 PM to 11:30 PM EST on May 13. We request delegates to convert the timings to their respective time zones.

Meet Our Staff:
Harsha Ahmed: Founder of TIMUNC and Secretary-General
Roopesh Kannan: Cofounder of TIMUNC and Undersecretary-General
Toshani Jaladi: Cofounder of TIMUNC and Charge D'affaires

Conference Policies:
Please find the conference policies hyperlinked in this line.
Country Matrixes:
TIMUNC 2023 - UNODC and DISEC Country Matrix

Background Guides:
TIMUNC 2023 - UNODC Background Guide

TIMUNC 2023 - DISEC Background Guide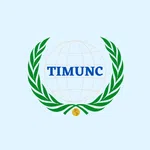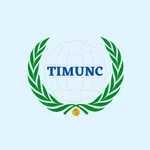 DISEC
UNODC
Description
TIMUNC 2023 presents our first committee, DISEC. Delegates will debate on the pressing topic of "Cyberwarfare in Modern Conflicts", a recent phenomenon in global conflicts. Delegates will discuss the ...
Read all
Description
TIMUNC 2023 presents our second committee, UNODC. Delegates will debate on the topic of "The Human Trafficking Epidemic", a global industry that plagues humanity and affects around 27.6 million people...
Read all
Topic
Cyberwarfare in Modern Conflicts
Topic
The Human Trafficking Epidemic
Chairs