Your platform for negotiations
The Tashkent International MUN Conference (TIMUN) is an annual project of TIMUN Society that is a part of Westminster International University in Tashkent. The TIMUN Society operates since 2012 founded by talented and enthusiastic group of students to promote diplomacy and address global issues to young people.
The TIMUN 2023 Conference will gather students from various educational institutions, nationalities and backgrounds aimed at promoting diplomacy, global awareness, public speaking, leadership development, cultural understanding, networking, problem-solving and critical thinking. The conference provides a platform for young delegates to engage in stimulating debates, negotiations, and resolutions on international and development issues that reflect the work of the United Nations.
Tashkent International Model United Nations (TIMUN) 2023 Conference is a dynamic and transformative three-day event designed to engage, educate, and empower young delegates from around the world. With a diverse range of nationalities and backgrounds, the conference will bring together 550 passionate delegates divided into 11 advanced committees, international professional specialists, dedicated organizers, and enthusiastic volunteers to foster an environment of learning, collaboration, and global citizenship.
Event Timing: December 1st-3rd, 2023
Event Address: 12 Istiqbol St., Tashkent, Uzbekistan
Contact details: +99899 404 99 21 timun@wiut.uz
Special note: Participation at TIMUN 2023 Conference is FREE of charge but accommodation and/or transport expenses are not covered.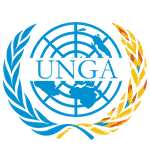 United Nations General Assembly (UNGA)
World Trade Organization (WTO)
United Nations Economic and Social Council (UNECOSOC)
United Nations Educational, Scientific and Cultural Organization (UNESCO)
United Nations Commission on the Status of Women (UNCSW)
Commission in Crime Prevention and Criminal Justice (CCPCJ)
United Nations Security Council (UNSC)
United Nations Children's Fund (UNICEF)
United Nations Crisis Committee (UNCC)
UN Environment Programme (UNEP)
United Nations Food & Agriculture Organization (UNFAO)
Topic
The Precursor to Atrocity Crimes: Adopting the United Nations Strategy and Plan of Action on Hate Speech at the National Level
Topic
The Process of Accession of Developing Countries to the WTO. The Case of Central Asian Countries
Topic
Feasibility of Artificial Intelligence Labor and Its Effects on Economic and Social Development
Topic
Introducing Inclusive Learning in Developing Countries and Eliminating Discrimination in Education at the National Level
Topic
Gender-based Discrimination and Stereotypes: Exploring Ways to Challenge and Change Harmful Gender Norms, Stereotypes, and Discriminatory Pr... Read all
Topic
Cross-border Crime and Transnational Criminal Organizations: Examining the Challenges Posed by Transnational Criminal Organizations and Disc... Read all
Topic
Limited Access to Fresh Water as a Security Threat: Resolving the Emerging Crisis and Ensuring Equal Distribution of Fresh Water for All
Topic
Digital Connectivity and Child Online Protection: Addressing the Challenges and Opportunities of Children's Digital Access and Ensuring Thei... Read all
Topic
Deforestation and Environmental Pollution as Stimulators of Global Boiling: Adaptation to Alternative Energy Sources and Transition to Waste... Read all
Topic
Examining Strategies to Ensure Global Food Security, Promote Sustainable Agriculture, and Address Issues of Food Waste and Hunger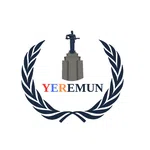 YEREMUN 2023
Yerevan, Armenia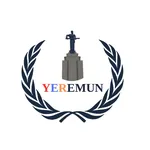 Yeremun 2024
Yerevan, Armenia