Echoes of Time: Revisiting the Past to Enable our Future
🌍 Experience Diplomacy and Celebrate 15 Years of Excellence at IsarMUN 2024! 🌍
Get ready to embark on a journey that transcends borders and time! MUNAM e.V. and MUNTUM e.V. are thrilled to invite you to our Model United Nations Conference in 2024: IsarMUN - Echoes of Time: Revisiting the Past to Enable our Future!
🌟 Why IsarMUN 2024 is the perfect choice as your next conference: 🌟
🎉 The 15th Edition Anniversary: IsarMUN has been uniting future leaders for over a decade and a half! Join us for our extraordinary anniversary edition, promising to be more inspiring than ever.
🌍 Global Connection: Delegates from all corners of the globe gather at IsarMUN to engage in impactful debates, forge lasting connections, and make a difference.
🎓 High-Quality Academics: Whether you're a seasoned diplomat or a first-time delegate, IsarMUN promises an unparalleled experience. Our highly motivated as well as experienced secretariat and the hand-picked chairs ensure an excellent educational experience at our conference. We take pride in our commitment to academic rigor and authenticity, providing an experience that closely mirrors the workings of the United Nations and beyond with diverse committees, ranging from the Security Council over the European Council all the way to a realistic Crisis Committee. Especially in our diverse general assembly committees, we will delve into complex global issues, crafting resolutions that pave the way for a better future. The culmination of these efforts will take place in the General Assembly Plenary Session, where every delegate of the general assembly plays a pivotal role in shaping the global discourse.
🚀 Unleash Your Potential: Sharpen your negotiation skills, enhance your public speaking, and develop a global perspective. IsarMUN is the ideal platform to nurture your leadership talents. In the spirit of transparency and accountability, IsarMUN also invites you to join our Press Corps. Assume the role of a journalist representing assorted media outlets such as the New York Times, the People's Daily or Al Jazeera, and dive into the world of political journalism. Hold delegates accountable, report on the proceedings, and contribute to the vibrant exchange of ideas.
🗝️ Theme - Echoes of Time: Dive into the past to illuminate the path forward! Explore the complexities of global challenges and collaborate on innovative solutions that will shape our future. We will have a diverse variety of committees set in both the past and the present to learn for the future.
🌆 Munich Magic: Experience the charm of Munich, a city steeped in history, culture, and innovation. Immerse yourself in the rich Bavarian culture while discussing global issues with like-minded peers.
🍻 A Taste of Bavaria: What's a trip to Munich without a taste of Bavarian culture? Join us for our legendary beer festival and experience the authentic spirit of Munich. Raise a glass to diplomacy and friendship as you enjoy the lively atmosphere and authentic German beer.
🎩 Gala Night: Dress to impress and dance the night away at our glamorous gala! It's an evening of sophistication and revelry, an opportunity to connect with your fellow delegates in a more relaxed setting. Your fee includes a dance lesson, so don't worry about stepping on your fellow delegates' toes - or them on yours!
Secure your spot now and take your chance to be part of history at IsarMUN 2024!
🌐 Visit our website: www.isarmun.org
📸 Follow us on Instagram: @isarmun

🥨 See you in Munich in April 2024! 🥨
U18: Human Rights Council (HRC)
U18: United Nations Environmental Program (UNEP)
United Nations Women (UNW)
World Health Organization (WHO)
United Nations International Children's Emergency Fund (UNICEF)
General Assembly Disarmament and International Security Committee (DISEC)
General Assembly Social, Humanitarian and Cultural Committee (SOCHUM)
General Assembly Special Political and Decolonization Committee (SPECPOL)
Historical United Nations Security Council (UNSC)
North Atlantic Treaty Organization (NATO)
Crisis Committee (CC)
International Court of Justice (ICJ)
European Council (EUCO)
Press Corps
Historical Economic and Social Council (ECOSOC)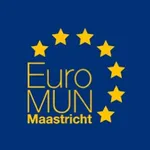 EuroMUN 2024
Maastricht, Netherlands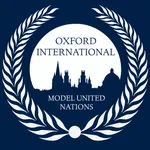 OxIMUN 2023
Oxford, United Kingdom of Great Britain and Northern Ireland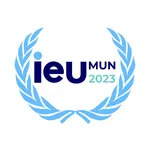 IEUMUN 2023
Madrid, Spain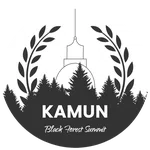 KAMUN 2023
Karlsruhe, Germany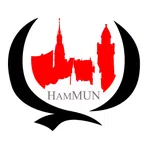 HamMUN 2023
Hamburg, Germany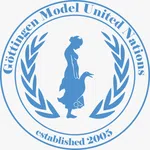 GöMUN 2023
Göttingen, Germany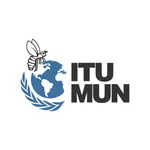 ITUMUN 2024
Istanbul, Türkiye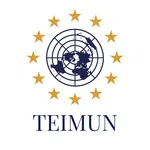 TEIMUN 2023
The Hague, Netherlands