a Physical International Model UN Conference in Taiwan in a decade
InterMUN, with its full name International Youth x Internet, is an organization that provides a platform for teenagers around the world to develop their ideas and contribute to society by primarily working on Model United Nations projects. InterMUN launched its first project in June 2020. Initially, InterMUN held an online conference to accommodate Model UN delegates in the face of COVID-19, as nearly all conferences were canceled due to the pandemic. The primary mandate of InterMUN is to facilitate delegates' participation in global events and debates regarding COVID-19, as well as to donate all fees to the organization World Vision Indonesia (Wahana Visi), which has been working on social and global issues for many years. As physical action, delegate fees can be donated to the society; along with speaking out their thoughts, delegates can make a difference through words and actions.
With the success of this event throughout the past three years, InterMUN endeavored to pioneer online MUN and invited more people to join our crusade. InterMUN collaborates with NGOs and organizations worldwide to achieve social justice and share resources, forming the MUN globalization program, which allows high school and college students to teach English in remote Taiwanese areas. We aim to raise awareness and influence the international community by cooperating with countries worldwide. As for InterMUN's fourth year, we aim to bring elites from around the world together to contribute positively to society by holding a physical international conference in Taiwan in 2023.
Regular Registration:
Date: 4rd, June- 3rd, July, 2023
Fees will include the following:
A five-day full-time sessions experience in one of the best venues in Taipei, with snacks and water provided.
Three extraordinary social events during the five-day conference. Respectively Committee Dinner, Cultural Gala Night, and Farewell Party.
Committee Dinner will be in one of the "50 best discovery bars 2019", Closet Taipei, which provides fantastic food for you to enjoy your first night in InterMUN. We will not charge additional for foods and beverages.
Cultural Gala Night will be held at HuaShan Cultural Park with performances and iconic f&b included. Diplomats and experts in distinctive fields will be invited for all to network. You can also apply to host a stand for our most fancy Cultural Gala Night.
Farewell Party will be held at Taboo Club Taipei for delegates to dance their night out. We will not charge additional for beverages.
|𝐑𝐞𝐠𝐢𝐬𝐭𝐫𝐚𝐭𝐢𝐨𝐧 𝐟𝐞𝐞
🔺 International delegates can only pay through PayPal
Individual Registration fee :
Single Delegate / Double Delegate : $220/person
Group Registration fee: $110 (For addition surcharge)
Head Delegate fee : $200 (Only for club presidents or group leader, will be designated as one of the delegates)
Faculty Advisor fee : $70 (Only for faculty / institution / club teachers or advisors, will not be assigned as delegates)
*Maximum to 8 delegates, including head delegate, if exceeded, please contact us.*
*All group registrations will have to include at least one Head delegate or one Faculty advisor*
*All groups will only be allowed with one Head delegate*
🔺𝘿𝙞𝙨𝙘𝙤𝙪𝙣𝙩
For the group delegation in setting up Cultural Gala Night Stand: $110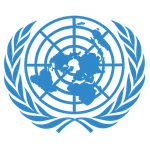 The International Law Commission (ILC) and the General Assembly Sixth Committee (GA6 Legal)
United Nations Economic and Social Commission for Asia and the Pacific (ESCAP)
Description
What does it mean to have the right to self-determination? In the context of decolonization, it might mean "to be free from alien subjugation". In terms of the right as a principle, the right to sel...
Read all
Description
Globalization has brought mankind to new heights. Under a neoliberal world order, globalization has allowed us to turn everything into export and import. Everything has a price, and this does include ...
Read all
Topic
The Right to Self-Determination