University Students and High School Students
Chairs
Aug 12, 2023 - Aug 31, 2023
Delegates
Aug 12, 2023 - Aug 31, 2023
Head Delegates
Aug 12, 2023 - Aug 31, 2023
Faculty Advisor
Aug 12, 2023 - Aug 31, 2023
Observers
Aug 12, 2023 - Aug 31, 2023
Building a better world for tomorrow
All the delegates - beginner or intermediate, irrespective of your age can join this MUN for your experiencing MUN. Here you get the perfect experience of a Model United Nations (MUN). INDMUN is a simulation activity that aims to replicate the workings of the United Nations (UN). It brings together students from various schools or universities to represent different countries and engage in diplomatic discussions on global issues. INDMUN serves as a platform for participants to enhance their understanding of international relations, diplomacy, and negotiation skills.
Any delegate/Director General/Chair who wants to join this can contact sudhuappleid@icloud.com
For other positions(other than the ones mentioned above), contact the email id.
NOTE: There will be interviews for all the positions.
Thank You
United Nations Human Rights council
High Commissioner for Refugees
Topics
Addressing Internal Displacement
Refugee Access to Jobs and Financial Services
Protecting Refugee Children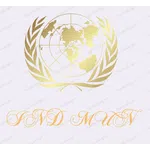 INDMUNO 2023
Bangalore, India