Building a better world for tomorrow
All the delegates - beginner or intermediate, irrespective of your age can join this MUN . Here you get the perfect experience of a Model United Nations (MUN). INDMUN is a simulation activity that aims to replicate the workings of the United Nations (UN). It brings together students from various schools or universities to represent different countries and engage in diplomatic discussions on global issues. INDMUN serves as a platform for participants to enhance their understanding of international relations, diplomacy, and negotiation skills.
Welcome esteemed delegates, distinguished guests, and honorable chairs, to the Model United Nations (MUN) Conference on Diplomacy and Leadership! It is a great pleasure that we have the opportunity to host a MUN conference today in the spirit of collaboration and dialogue to engage in constructive debates and negotiations on global issues of utmost importance.
As we come together in this virtual diplomatic forum, we aim to construct an environment of mutual respect, thoughtful conversation, and creative problem-solving. Through this journey, we seek to enhance our understanding of the principles of diplomacy and leadership and hone our skills in the art of negotiation and consensus-building.
Diplomacy, the art of conducting international relations through dialogue and negotiation, is at the heart of the United Nations' mission to promote peace, security, and sustainable development throughout the world. Effective diplomacy requires not only negotiation skills, but also the ability to understand various and diverse perspectives, bridge differences, and find common ground. Leadership, on the other hand, is essential in guiding and inspiring others toward a shared vision, and in making tough decisions in the face of complex challenges.
Throughout the conferences hosted by INDMUN Foundation, delegates will have the opportunity to represent different countries and engage in diplomatic discussions on a wide range of pressing global issues, ranging from geopolitical conflicts to humanitarian crises to environmental sustainability. Delegates will need to demonstrate their diplomatic acumen, leadership qualities, and strategic thinking to advance their country's interests while working towards consensus-based solutions.
As we embark on this MUN journey, let us embrace the principles of diplomacy and leadership, and strive for meaningful and constructive engagement. Let us engage in spirited debates, thoughtful negotiations, and collaborative problem-solving to shape a better world for all. Together, we can create a truly transformative and impactful MUN conference experience. We wish you all a successful and fulfilling journey with the INDMUN team!
Any delegate/chair who wants to join this can contact indiamun2023@gmail.com or +91 79789 90535
After applying please send a message to the above WhatsApp number.(Then only you will be added to the MUN WhatsApp group and be counted and given all the instructions or else you will be counted as absent)
Thank You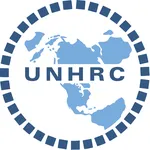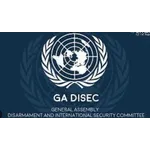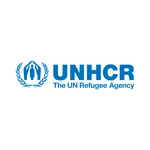 United Nations Human Rights Council
United Nations Security Council
UN General Assembly
High Commissioner for Refugees
Topics
DISCUSSING THE GLOBAL REFUGEE CRISIS WITH SPECIAL EMPHASIS ON STATELESSNESS AND INTERNALLY DISPLACED PERSONs (IDPs)
EXAMINING THE IMPACT OF CONFLICT ON PRISONERS OF WAR
Elimination of racism, racial discrimination, xenophobia and related intolerance
Topics
International cooperation in the peaceful uses of outer space
Israeli practices and settlement activities affecting the rights of the Palestinian people and other Arabs of the occupied territories
Implementation of the Declaration on the Granting of Independence to Colonial Countries and Peoples by the specialized agencies and the inte... Read all
Topics
Establishment of a nuclear-weapon-free zone in the region of the Middle East
Measures to prevent terrorists from acquiring weapons of mass destruction
Towards the achievement of sustainable development: implementation of the 2030 Agenda for Sustainable Development, including through sustain... Read all
Topics
ENSURING THE SAFETY OF ASYLUM SEEKERS
Refugee Access to Jobs and Financial Services
Protecting Refugee Children
Chair

Ezet Naz Tosun
Chair

Agamdeep Singh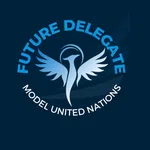 FDMUN 2023
Sharjah, United Arab Emirates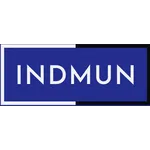 INDIAMUN 2023
Karnataka, India