FMPTMUN International Conference 2023
After last year's successful first edition of the FMPTMUN international conference, we are tremendously glad to be hosting another one this upcoming year.
Our home, the city of Tangier, is no stranger to hosting people with multiple different nationalities, ethnicities and backgrounds within its borders, its past as an international city has enabled to welcome everyone with open arms. It is a place where many cultures co-exist and collaborate, creating an atmosphere where diplomacy is able to flourish and thrive, as it is striving towards becoming a hub for international cooperation. These features make Tangier a quintessential place to hold an international MUN conference.

Therefore, the Faculty of Medicine and Pharmacy of Tangier will be welcoming MUNers from all different corners of the world to attend the 2nd edition of the FMPTMUN international conference, which will be held from the 2nd-5th of February 2023.
We would be thrilled to have you on board for four days and nights of invigorating discussion, establishing lifelong connections, all whilst having a great deal of fun.
FMPTMUN Secretariat
Ratings
Committees
United Nations Security Council (UNSC)
UN High Commissioner for Refugees (UNHCR)
World Health Organization (WHO)
United Nations Environment Programme (UNEP)
Press Corps
Topics
The Conflict Between Turkey and Cyprus.
Establishing Long-term Peace in the Tigray Region.
Topics
Ensuring the Safety of Asylum Seekers.
Addressing Internal Displacement.
Topics
Health Services In Prison: Ensuring Basic Human Rights.
Futur Pandemic Preparedness and Responses.
Topics
Alleviating Water Scarcity around the World.
Promotion of Hydrogenic Energy as Green Energy.
Chairs
Chairs
Partner Conferences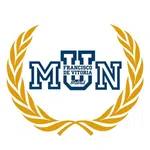 UFV MUN 2023
Pozuelo, Spain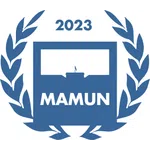 MAMUN 2023
Mannheim, Germany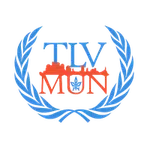 TLVMUN 2022
Tel Aviv, Israel