eDOMUN will be held for beginning delegates to experience what a MUN conference is like.
The conference will only be one day long and will be in participation of the UNHCR Refugee Challenge.
FOR WHOM | high school students from ages 12 to 18 who have little or no experience with MUN.
WHAT | a MUN conference especially for beginners to learn about MUN and understand the basics.
WHERE | due to the coronavirus online via Skype.
WHEN | Saturday, March 5, 2022 from 8:30 AM (GMT+1) to approximately 4:00 PM (GMT+1). (CET)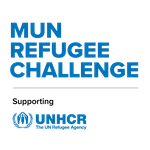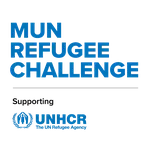 United Nations High Commissioner for Refugees Committee 1 (UNHCR1)
United Nations High Commissioner for Refugees Committee 2 (UNHCR2)
Topics
Finding durable solutions for refugees
Climate change and displacement
Topics
Protecting LGBTIQ+ refugees