Shaping Citizenship Through Debate.
Welcome to the Model Parliament conference by DMUN - a unique virtual gathering that brings together individuals interested in politics and governance from all over the world. Hosted by DMUN, this conference is designed to simulate the proceedings of a real parliament, providing participants with an opportunity to engage in debates and discussions on contemporary issues. With DMUN's expertise in hosting virtual MUN conferences, participants can expect a seamless and dynamic event that is both engaging and educational.
As a model parliament conference, DMUN aims to enhance participants' understanding of parliamentary processes and procedures, and to foster critical thinking and effective communication skills. Participants will have the opportunity to assume the roles of parliamentarians, engage in committee work, draft legislation, and ultimately debate and vote on issues. DMUN's experience in this field allows them to provide participants with a platform that simulates parliamentary proceedings accurately. The conference will be an immersive and interactive experience for all participants, providing them with the opportunity to learn about the workings of a parliamentary system in a practical and engaging way.
The Model Parliament conference is an excellent opportunity for young people to develop their skills in public speaking, negotiation, and diplomacy. The conference will provide participants with the opportunity to engage with like-minded individuals, discuss current affairs, and develop their understanding of global issues. By hosting the conference virtually, DMUN ensures that participants from all over the world can take part, making it an inclusive platform for young people to explore and learn about the workings of a parliamentary system.

Visit our regional conference DMUN Asia 2023 here: https://mymun.com/conferences/dmun-asia-2023
Visit our main conference, DMUN 2023 here:
https://mymun.com/conferences/dmunc-2023
National Assembly of Korea
House of Commons of the United Kingdom and Northern Ireland
Bundestag of the Federal Republic of Germany
Parliament of Singapore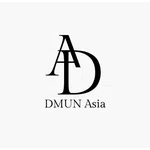 DMUN Asia 2023
Singapore, Singapore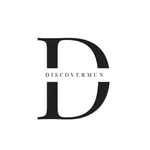 DMUNC 2023
Singapore, Singapore