All that you need to know about Discover Model United Nations Conference
The Discover Model United Nations Conference is a Model United Nations conference that will be held on August 27-28.
We will feature a total of 8 committees, which are:
Beginner:
United Nations General Assembly
United Nations High Commissioner for Refugees
2022 United Nations Climate Change Conference
Intermediate:
United Nations Children's Fund
2022 Group of 20 Bali Summit
United Nations Security Council
Advanced:
European Commission
Ad-hoc Committee
We will accept delegates from all backgrounds and the cost will be free. The conference will not require delegates to submit a position paper but the platform, "Zoom" must be installed.
There will be a total of 4 awards per committee, which are:
Best Delegate
Honourable Delegate
Outstanding Delegate
Verbal Commendation
There will be 3 inter-committee awards, which will be given for the entire conference:
Best Delegate of this Conference
Best Debater of this Conference
Best Researcher of this Conference
Note: For more information please refer to our website
www.discovermun.com
Contact Us:
WhatsApp - +82-10-5696-8302
Email - discovermunteam@gmail.com
By linking previous editions of your conference you show people how well they were rated!
United Nations High Commissioner for Refugees Committee (UNHCR)
United Nations General Assembly (UNGA)
United Nations Security Council (UNSC)
Ad-Hoc Committee
Group of 20 Bali Summit (G20)
European Commission (EC)
2022 UN Climate Change Conference (COP27)
United Nations Children's Fund (UNICEF)
Topic
Climate Change and Displacement
Topic
Combatting Cyber Warfare and Cyberterrorism
Topic
2014 Russian Annexation of the Crimean Peninsula
Topic
Policy coordination between members in order to achieve global economic stability, sustainable growth
Topic
Discussing the European Energy Crisis
Topic
Enhancing implementation and raising ambition on broad range of issues related to climate change
Topic
Eliminating Child Poverty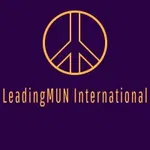 LMUN 2022
Jeju, Korea, Republic of