Que no te lo cuenten, ¡ven a vivirlo!
ALMUN is the first Model of the United Nations in the Valencian Community.
Our first edition is going to be amazing. We have great partnerships, amazing chairs who come from different parts of Spain and the greatest secretariat team we could ask for.
We are looking for students like you to come to our beautiful city on the 27, 28 and 29 of april. Sun, beach, beer… and the best parties ever!
Don't let them tell you, come and live it yourself!
PNUMA
ONU MUJERES
UNESCO
OMC
CONSEJO DE SEGURIDAD
Topics
Herencia ambiental tóxica en zonas de conflicto
ODS nº 12: pérdidas y desperdicios mundiales de alimentos
Topics
Erradicación de la mutilación genital femenina
Liderazgo y participación política de las mujeres
Topics
NFTs: the rise of digital art
Preservation of the World Network of Biosphere Reserves
Topics
Medidas antidumping en el marco del Programa de Doha para el desarrollo
El comercio y la sostenibilidad ambiental: contaminación causada por los plásticos
Topics
Uso de armas químicas en Siria
Disputas territoriales en el Ártico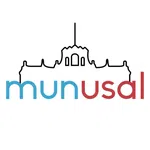 MUNUSAL 2023
Salamanca, Spain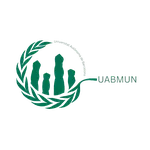 UABMUN 2023
Bellaterra, Spain