ZuMUN - Zurich Model United Nations is the largest international MUN conference in Switzerland, attracting around 250 participants from over X countries each year. ZuMUN's 5th edition will be held from April 11 to 14 under the overarching topic "Winds of Change – Navigating Through a Multipolar World Order". Members of the MUN teams of the University of Zurich (UZH MUN) and the Swiss Federal Institute of Technology (ETH MUN) work together to create a unique experience for the delegates and chairs in Zurich, one of the most beautiful and metropolitan cities of Switzerland. But Zurich is not only a metropolitan city: this year, if you want to discover Swiss culture, an old tradition called 'Sechseläuten' will take place on Monday right after ZuMUN 2019. Once a year, the historical guilds of Zurich burn the 'Böögg', a huge snowman made of wood symbolizing winter, after a procession through the city of Zurich.

Attend ZuMUN 2019 and expect unforgettable socials! The Secretariat likes to think it has surpassed itself for ZuMUN's fifth anniversary! On the first evening, you will get to enjoy a small get together with some snacks and drinks after the opening ceremony. Afterwards, you can get to know your fellow delegates at a game night. Our Friday social will be the absolute highlight of the conference! Have you ever partied on a boat? If not, ZuMUN 2019 will be your chance to cross this off your bucket list. On the boat, we'll offer some finger food, drinks and a silent disco! For those who intend to keep on dancing, there will be an opportunity to continue on to one of Zurich's clubs. Lastly, the Secretariat believes that a Swiss MUN conference cannot end without cheese. Therefore, we are going to offer all-you-can-eat cheese fondue in order to indulge in hearty Swiss cuisine. As it is ZuMUN tradition, we will also offer the possibility for you to sing your heart out in an amazing karaoke session afterwards!
ZuMUN is known for offering the full MUN conference experience with its outstanding crisis committees, a dazzling variety of socials and its impeccable, typically 'Swiss' level of organisation. ;)

Register here to be part of the best ZuMUN yet!
By linking previous editions of your conference you show people how well they were rated!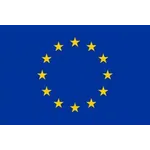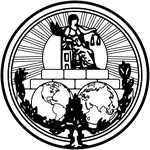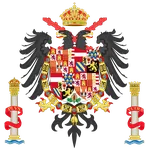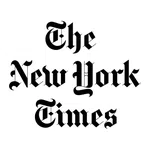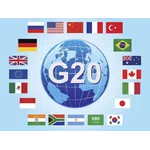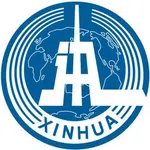 DISEC (University Students)
European Council (University Students)
Historical NATO (University Students)
Legal Committee (University Students)
Joint Cabinet Crisis (University Students)
Press Corps: The New York Times (University Students)
WTO (High School Students)
G20 Summit 2019 (High School Students)
Historic UN Security Council [Crisis] (High School Students)
Press Corps: Xinhua (High School Students)
Topics
Extension to the already existing provisions under the Outer Space Treaty
Regulating Lethal-autonomous-weapon-systems
Topic
Macron's Reform Proposals (EU Treasury, Eurozone Budget, EU Army)
Topics
Yugoslavia 1999 Operation Allied Force
Topics
Accountability and Humanitarian Aid
Legality of Modern Weapons
Topics
Views on China's Trade-Disruptive Economic Model and Implications for the WTO
Dealing with challenges from protectionist policies in a globalized trade system
Topics
SDG-driven investments in G20 nations - Climate action
SDG-driven investments in G20 nations - Social Development (Goals 5, 8, …)
Chair

Daniel Archer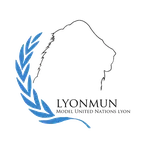 LyonMUN 2019
Lyon, France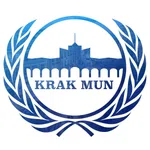 KrakMUN 2019
Kraków, Poland
GYMUN 2019
Gangtok, India