After nine successful conferences it is our pleasure to invite you to participate in Žilina Model United Nations 2022 conference (23 – 25th March 2022) organised by students of the Bilingual secondary – grammar school, T. Ružičku 3 Žilina in cooperation with the town of Žilina, United Nations Information Service (UNIS), Association Franco Slovaque FRASK and other partners.

The ZAMUN 2022 conference will be organised both in person (3 commitees) and online (2 commitees). The applications for the in-person committees are open to delegates from our partner schools and delegates from Slovakia. The fee is 25€ per delegate. Any delegates who wish to join us online can apply as single delegates (only for online DISEC and UNHCR committees) and do not have to pay a fee.
Delegates only have to pay the delegate fee after they have been accepted. Please take into consideration that a proof of vaccination against COVID-19 will be required of you to participate in the conference.
In case of any questions, do not hesitate to contact us via our social media or email zamun.secretariat@gmail.com.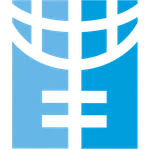 Historical Security Council
United Nations Environment Programme
Joint session of UN WOMEN and Arab League
Disarmament and International Security Committee - Online
High Commissioner for Refugees - Online
General Assembly
Topic
Dealing with nuclear waste in Oceania
Topic
Preventing terrorist group recruitment in the Middle east
Topic
Displaced people in Afghanistan
Topic
Climate change conference 2022- COP 27
Chair

Michal Kisel
Chair

Sanjali Sharma