Working towards a more equal world
Esteemed Delegates,
It is with great pleasure that we invite you to the December 2023 online session of the Young Leaders Conference Model United Nations, which will take place from Saturday, December 9, to Sunday, December 10, 2023.
This conference is an opportunity for future leaders like you to come together, engage in impactful discussions, and work towards finding solutions to pressing global issues.
In a world where challenges are ever-evolving, the YLCMUN conference offers a unique platform for you to explore and address these issues, all from the comfort of your own home. Whether this is your first MUN experience or you're a seasoned delegate, we are excited to welcome a diverse and enthusiastic group of participants, representing various backgrounds and perspectives.
Our theme for this session is "Working towards a more equal world". We believe that the energy, ideas, and dedication of young leaders like you have the power to shape a better tomorrow. Throughout the conference, you will delve into discussions that aim to empower youth by exploring innovative solutions to global challenges, fostering cross-cultural understanding, and promoting collaboration among nations.
The agenda for the conference has been meticulously crafted and is available on our mymun page, where you can also find general information about YLCMUN. We are proud to announce that participation in the conference is entirely free of charge, reflecting our commitment to making this opportunity accessible to all.
We offer the following awards for outstanding performance by delegates:
SOCHUM:
1x Best Delegate
1x Outstanding Delegate
1x Best Speaker
1x Best Position Paper
2x Honorable Mention
UNHCR:
2x Best Delegate
2x Outstanding Delegate
2x Best Speaker
2x Best Position Paper
4x Honorable Mention
DISEC:
1x Best Delegate
1x Outstanding Delegate
1x Best Speaker
At the conclusion of the conference, each participant will recieve a certificate.
We value your engagement and look forward to assisting you throughout your YLCMUN journey.
For any questions or clarifications, please do not hesitate to reach out to us at YLCMUN@outlook.com
We look forward to seeing you at our conference!
All the best,
Felix Alexander Oder, Secretary-General
Wenzel Proksch, Deputy-Secretary-General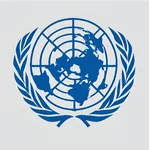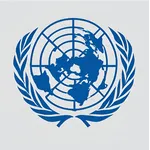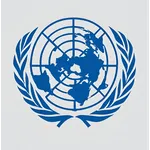 SOCHUM
UNHCR
DISEC
Description
The Social, Cultural, and Humanitarian Committee focuses on global issues pertaining to social, humanitarian matters, and human rights issues that impact people across the world....
Read all
Description
The United Nations High Commissioner for Refugees is the United Nations body responsible for providing assistance to and safeguarding the rights of refugees, stateless individuals, and communities tha...
Read all
Description
The primary objective of the Disarmament and International Security Committee is to address issues pertaining to demilitarization, tackle international concerns, and identify potential obstacles to pr...
Read all
Topic
Combating child trafficking and forced labor
Topic
Israeli-Palestinian Conflict