Shaping the future and now is what we need.
Greetings future leaders,
As the Secretary-General and Director General, we are esteemed to have the privilege to be able to organize YDIMUN'24, which we think will be a significant and outstanding experience for all of our participants!
Our motivation for organizing this conference is to provide all delegates and academic team members an adequate and safe environment in order to make them able to show their superior skills. We would like to emphasize the fact that our conference, YDIMUN'24 will be focusing on both entertainment and academic experience for all of our participants.
In addition, we would like to mention our principles. Although we will receive delegates from all levels (first-timers, beginners, intermediate, and advanced leveled delegates), we aim to make this conference a healthy platform for those who are new to the MUN world in order to help them in connecting to the MUN community. With all that being said, as the Organization Team of YDIMUN'24, we are highly cautious and meticulous while working on both the academic side and the entertainment side. Before introducing our conference elements, we would like to underline the fact that our phenomenal conference will be arranged in the best way possible for all of our participants and all leveled delegates.
What will YDIMUN'24 provide you?
- International networks and friendships among delegates and team members from different countries
- A healthy environment where you can debate freely and your words are valued
- A joyful environment which will be created with coffee break activities and in-committee fun sessions
- A supported and special committee for the first timers
- An opportunity who want to give "being a chair" a shot or experienced chairboard members
- Specialized committees and countries for intermediate and advanced leveled delegates
- Awards to the delegates who had shown outstanding success ( Best Delegate Award, Outstanding Delegate Award, Honorable Mention Award, and Best Position Paper Award)
The most important one, a significant MUN conference experience and more…
As the Secretary General of YDIMUN'24, we guarantee you that all our hard work and time will make YDIMUN'24 a phenomenal and outstanding conference. We are waiting for all of the passionate and open-minded future leaders as delegates with extremely talented and versatile academic team members!
In case you need further information about our conference, YDIMUN'24, you can contact us via our Gmail account,
or you can also contact us via our official YDIMUN'24 Instagram account:
@ydimun24
Best Regards,
Secretary-General Berra Elmalı & Director General Elif Naz Sönmez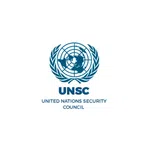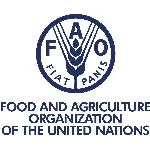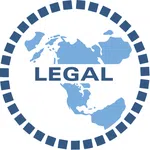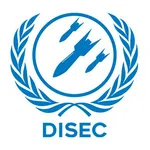 UNSC
FAO
GA6 LEGAL
DISEC
Description
The United Nations Security Council (UNSC, or UN Security Council) is one of the five primary organs of the United Nations, responsible for maintaining international peace and security....
Read all
Description
The Food and Agriculture Organization (FAO) is a specialized agency of the United Nations leading international efforts to defeat hunger. FAO's goal is to achieve food and security for all and make su...
Read all
Description
The Legal Committee is the sixth and the last committee of the United Nations General Assembly and is the primary forum for the consideration of legal questions in the General Assembly....
Read all
Description
The Disarmament and International Security Committee (DISEC) is the First Committee of the United Nations General Assembly. This committee addresses and deals with issues that are related to disarmame...
Read all
Topic
Israel-Palestine Conflict
Topic
Promoting Sustainable Agriculture and Food Security in the Face of Climate Change
Topic
Legalizing "Gender Reassignment Surgeries"
Topic
Ensuring Cyber Ethics and Privacy Protection in the Digital Era