Instead of being perfect, learn to be yourself
Terms and Conditions for Xavier MUN (Online Event):
Registration: 1.1 Participants must provide accurate and complete information during registration. 1.2 Xavier MUN reserves the right to accept or reject any registration without providing a reason. 1.3 Participants must be of appropriate age and meet eligibility criteria to participate.
Code of Conduct: 2.1 Participants must adhere to respectful and professional conduct throughout the event. 2.2 Any form of harassment, discrimination, or disruptive behavior will not be tolerated. 2.3 Xavier MUN reserves the right to take appropriate actions, including expulsion, for violations.
Technology Requirements: 3.1 Participants must ensure access to stable internet connections and suitable devices for participation. 3.2 Xavier MUN is not responsible for any technical issues on the participant's end.
Intellectual Property: 4.1 Participants retain ownership of their content and materials submitted during the event. 4.2 By participating, participants grant Xavier MUN the right to use and display their content for promotional purposes.
Event Changes: 5.1 Xavier MUN reserves the right to modify the event schedule, rules, or procedures if necessary. 5.2 Participants will be informed in advance of any significant changes.
Privacy: 6.1 Xavier MUN will handle personal information in accordance with applicable data protection laws. 6.2 Participant information will only be used for event-related purposes.
Liability: 7.1 Xavier MUN is not liable for any loss, damage, or injury incurred during the event. 7.2 Participants are responsible for their actions and interactions during the event.
Cancellation and Refunds: 8.1 Xavier MUN may cancel the event for unforeseen reasons. In such cases, participants will receive a refund. 8.2 Participants may request refunds following the provided refund policy.
Dispute Resolution: 9.1 Any disputes arising from the event will be resolved through amicable negotiation. 9.2 If resolution is not achieved, disputes may be brought to the appropriate jurisdiction's courts.
Acceptance of Terms: 10.1 By participating in Xavier MUN, participants agree to abide by these terms and conditions.
By linking previous editions of your conference you show people how well they were rated!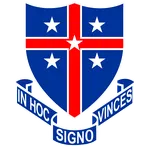 United Nations General Assembly
Description
United Nations General Assembly UNGA-DISEC Topic: Deliberation upon the unlawful occupation of territories forced governments and territorial crimes, underlining the present Russia-Ukraine and Afghan...
Read all