Wuhan University International Students Model United Nations (WISMUN) was founded in 2015 to enable the diverse society of international students in Wuhan University to practice the Model UN activity by understanding how diplomats and governmental representatives reflect their nations, by confronting a wide range of international political, economic and environmental issues, to find the human side of international relations, and extend their social circles.
Since the establishment in 2015, with the support of Wuhan University School of International Education, and in cooperation with the United Nations Association of Wuhan University (UNAWHU) and Wuhan University International Students Union (WISU), multiple WISMUN conferences have been organized and these events had students from Oxford, Cambridge, Harvard and Yale universities along with the students of Wuhan University.
For more information, feel free to check WISMUN website!
Application Fees
By registering for this conference, you are also taking a step to touch the life of a refugee in some part of the world. The WISMUN Secretariat will donate 50% of all the application fees to the UN Refugee Agency.
Please feel free to contact us via email if you face any problems with the payments or if you have any further questions. Delegates who wish to use WeChat or Alipay for the payments are welcome to contact the Secretariat via WeChat (15549453750).
By linking previous editions of your conference you show people how well they were rated!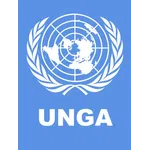 Security Council
UN General Assembly
Topic
Addressing the Militarization of the Arctic Region
Topic
Reviewing & Assessing the Global Participation for the 2030 Agenda