What is WHYMUN?
WHYMUN as a naming was considered after following the invariable mandate of the benefits one gets when joining MUN. It also affiliates all the prospects and components that lead to the need for MUN in the first place, whether comprised of the digressed state of the world contributed but not limited to factors that can control and regress this gamut of damage. This is WHY it holds importance to both advocate and expound attributed importance to current world issues and help educate younger prospects on how to solve them.
Press Corps
International Court of Justice
United Nations Office on Drugs and Crime
The Special Political and Decolonization Committee (GA4)
International Atomic Energy Agency
Historical Security Council
Description
The Press Corps Committee is designed to represent the group of journalists who generally present the United Nations and other important bodies. At the conferences , delegates of the press corps will ...
Read all
Description
Political, social, and economic disputes are prime factors for every community, all countries worldwide have suffered from these issues. The International Court of Justice (ICJ) tries to settle these ...
Read all
Description
United Nations Office on Drugs and Crime (UNODC) focuses on enhancing its capacity to address the interrelated issues of drug control, crime and international terrorism in all its forms. UNODC is com...
Read all
Description
GA4 is the fourth GA committee that postulates reticence in being the special political and decolonization. it ameliorates and presents propitious resolutions and indemnities that range from economic,...
Read all
Description
In current times nuclear power is becoming the assassin's weapon of choice. Hence, the IAEA seeks to promote the safe, secure, and peaceful use of nuclear technologies. The IAEA provides assistance an...
Read all
Description
Maintaining international peace and security is immensely vital, and the historical security council tries to do exactly that. The Historical Security Council (HSC) runs by the same rules and structur...
Read all
Chair

Agamdeep Singh
Chair

Arved Janssen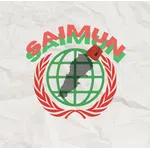 SAIMUN 2023
saida, Lebanon