9th annual Warsaw Model United Nations Conference will take place in Warsaw, the capital of Poland from 15th to 18th of October, 2015.
Over the past eight years, WawMUN has grown rapidly both in number of committees and delegates and it is the biggest event of that kind in the region.
The Conference is organized by the students of a renowned Polish school, Batory High School in Warsaw.
Security Council
Historical Security Council
Economic and Social Council
Human Rights Council
Economic and Financial Committee
Disarmament and International Security Committee
World Trade Organization
World Health Organization
World Bank
United Nations Office on Drugs and Crime
United Nations High Commissioner for Refugees
World Intellectual Property Organization
United Nations Office for Outer Space Affairs
United Nations Children's Fund
International Court of Justice
International Criminal Court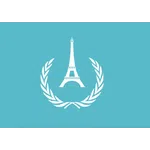 PIMUN 2015
Paris, France