Liberté, égalité, fraternité
USO Model United Nations (MUN) is an academic simulation of the United Nations that aims to educate participants about current events, topics in international relations, diplomacy, and the United Nations agenda. Participants are assigned countries (or NGO), and their job is to express their countries beliefs in committees or in Security Council in order to pass favorable resolutions. Our MUN will be held in the form of a Security Council session.
Before the session we will have a meeting, where the topic of the session will be revealed and you will be assigned a country. We will also be answering your questions, so please prepare them in advance.
You will also be added to the WhatsApp group where you will vote on changes to the draft resolution, and you will have access to the document where the draft is written.
We are looking forward to meeting you!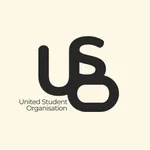 Security Council
Description
Tensions in the Taiwan Strait reached a fever pitch as Chinese naval forces moved to enforce a blockade around Taiwan, sparking international concern and raising fears of a potential military confront...
Read all
Topics
The Chinese government's decision to implement a naval blockade around Taiwan
Chinese Naval Blockade Sparks International Concern