Unity and Progress Platform (UPP) is a transformative digital hub that fosters collaboration and advancement across diverse fields. By connecting individuals, organizations, and communities, UPP empowers users to exchange ideas, share resources, and work towards common goals. With its innovative features and user-friendly interface, UPP facilitates meaningful discussions, connects diverse talents, and enables the implementation of impactful initiatives. Whether in social causes, technological innovation, or creative endeavors, UPP offers a dynamic space to unite efforts and make a positive global impact.
Welcome to UPMUN'23 Conference!
UPMUN, is an invigorating and thought-provoking conference with the aim of nurturing collaboration and advancing progress through the power of unity.
By fostering lively debates, diplomatic negotiations, and rigorous problem-solving, UPMUN empowers participants to develop their critical thinking, leadership abilities, and a profound comprehension of international affairs. With its wide array of committee sessions, immersive simulations, and rewarding networking opportunities, UPMUN guarantees an unforgettable experience that motivates delegates to emerge as catalysts for global transformation, working harmoniously towards a brighter future.
This year, our conference will be exclusively held Online!
We are proud to announce this year's theme – Progress Through Unity
The theme "Progress through Unity" was chosen because it embodies the principles of collaboration, inclusivity, global cooperation, and the power of collective action. It sets the tone for the conference, inspiring participants to unite their efforts, overcome differences, and work towards a future of shared progress and prosperity.
The upcoming conference weekend guarantees engaging committee sessions and two unforgettable social events, meticulously organized by a dedicated executive team. We are eagerly anticipating a weekend filled with productivity, fulfillment, and enjoyment for all participants.
We hope to see you soon!
General Delegate fee: 20 USD
Delegation with 5+ Delegates: 15 USD
Application deadline: 13th of August
"Unity is the foundation upon which we build progress, understanding, and a brighter future." - Lailah Gifty Akita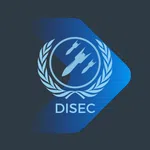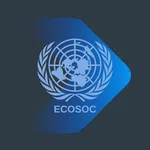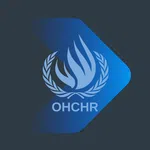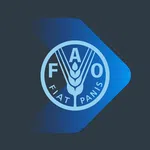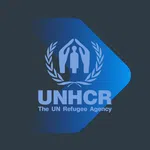 DISEC - Intermediate
ECOSOC - Beginner
OHCHR - Intermdiate
FAO - Beginner
UNHCR - Beginner
Description
The DISEC (Disarmament and International Security) Committee on Peace Building in the Middle East is tailored for intermediate delegates seeking to delve into the complexities of fostering peace in th...
Read all
Description
The ECOSOC Committee on Obtaining Financial Resources for Sustainable Development in Developing Countries is a beginner-friendly committee focused on addressing the crucial issue of securing financial...
Read all
Description
The OHCHR (Office of the United Nations High Commissioner for Human Rights) Committee on Reforming the Age Boundaries in Juvenile Justice Systems is an ideal committee for intermediate delegates looki...
Read all
Description
The FAO Committee on Soil Infertility Due to Desertification is specifically designed for beginner delegates who are passionate about addressing the critical issue of soil degradation caused by desert...
Read all
Description
The UNHCR Committee on Immigration and Protection in Syria is a beginner-friendly committee dedicated to addressing the pressing challenges surrounding immigration and protection in Syria. This commit...
Read all
Topic
Peace Building in Middle East
Topic
Obtaining Financial Resources for Sustainable Development in Developing Countries
Topic
Reforming The Age Boundaries In Juvenile Justice Systems
Topic
The Soil Infertility Due to Desertification
Topic
Immigration and Protection in Syria