Unity MUN 1.0
FREE FOR ALL
Delegate Applications Opening Soon!!
United Nations Security Council
United Nations Educational, Scientific and Cultural Organization
European Council
United States Senate
World Health Organization
Description
With 5 Permanent Members wielding veto power and another 10 non-permanent member states, the UNSC represents a portion of 193 UN member states. The UNSC has been entrusted with the sacred responsibili...
Read all
Description
Having 195 Members and 12 Associate Members, UNESCO has always been focused on its mission of achieving the building of peace, poverty eradication, sustainable development and intercultural dialogue t...
Read all
Description
The European Council, defining the overall political direction and priorities of the European Union, is made up of the heads of state or government of EU member states, but does not hold any legislati...
Read all
Description
As mandated by the Constitution, the Senate is composed of two Senators from each state, thus having 100 members. The Senate, being the upper chamber of the United States Congress, takes action on bil...
Read all
Description
Founded in 1948, the WHO is a specialized branch of the UN, which have been given a broad mandate of acting as the directing and coordinating authority on international health work within the United N...
Read all
Topic
The protection of cultural sites from the impacts of tourism
Topic
The transition of the EU into a green economy
Topic
The necessity for gun control
Topic
The ethics of animal testing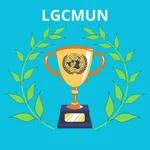 LGCMUN 2023
Nelson, New Zealand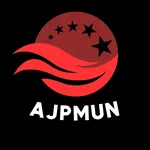 AJPMUN 2023
Tirana, Albania