This World. Our Future in Debate
It is our great pleasure to welcome you to the second edition of the University of Birmingham International Model United Nations Conference (UBIMUN). The event will take place from the 27th to the 29th of January and will be hosted by the United Nations Society of the University of Birmingham.
For the 6 years previous to UBIMUN, our society held UoBMAL, one of the biggest and most accurate crisis simulations in Europe. It focused on the Arab League where a plethora of students would debate political, economic, cultural and social affairs concerning the Arab World. Following UoBMAL's success, the decision was made to expand the conference and include various committees in order to introduce moderated debates as well : and that is how UBIMUN was born.
This year, we are continuing on with the successful legacy of UBIMUN as we enthusiastically work towards a new conference thanks to our passionate and qualified secretariat. We are dedicated to making this conference as enriching and enjoyable as possible for all the delegates participating.
The theme this year is "This world. Our future in debate" and has been chosen in order to encourage delegates to take a good look at the world that surrounds us and find a way to improve it through discussion. Today, many people say that the world is in crisis, as we deal with issues such as terrorism, climate change, migration and many others on an unprecedented scale. Yet, as the next generation in charge, we, the youth, must stay pragmatic and hopeful as we take on these issues with an open mind and are confident with our opinion and the impact it may have.
​
Being part of this conference is an enriching experience through which you develop crucial skills whilst having an amazing time and meeting many new and interesting people.
​
We welcome students from all academic backgrounds to participate in our conference. All information will be updated on this website, you can also find us on facebook, instagram and twitter.
​
We very much hope to see you in January.
Best regards,
The UBIMUN 2017 Secretariat
By linking previous editions of your conference you show people how well they were rated!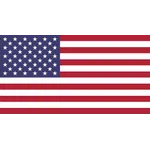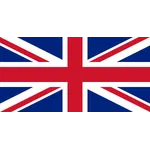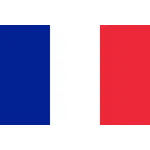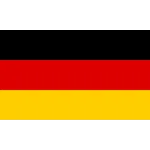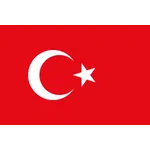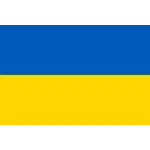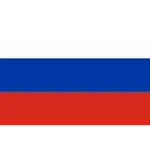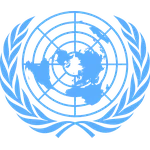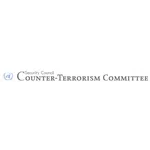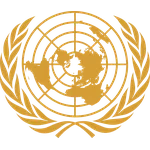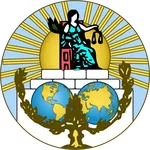 Crisis Simulation - The United States of America
Crisis Simulation - The United Kingdom
Crisis Simulation - The French Republic
Crisis Simulation - The Federal Republic of Germany
Crisis Simulation - The Republic of Turkey
Crisis Simulation - The Ukrainian Republic
Crisis Simulation - The Russian Federation
NATO North Atlantic Council
SOCHUM - Third Committee of The United Nations General Assembly
Human Rights Council
UNSC Counter-Terrorism Committee
United Nations Security Council
The International Court of Justice
Topic
Europe in Crisis: diplomatic solutions for modern challenges to global development. Addressing the concerns of human security in 2016 and th... Read all
Topic
Europe in Crisis: diplomatic solutions for modern challenges to global development. Addressing the concerns of human security in 2016 and th... Read all
Topic
Europe in Crisis: diplomatic solutions for modern challenges to global development. Addressing the concerns of human security in 2016 and th... Read all
Topic
Europe in Crisis: diplomatic solutions for modern challenges to global development. Addressing the concerns of human security in 2016 and th... Read all
Topic
Europe in Crisis: diplomatic solutions for modern challenges to global development. Addressing the concerns of human security in 2016 and th... Read all
Topic
Europe in Crisis: diplomatic solutions for modern challenges to global development. Addressing the concerns of human security in 2016 and th... Read all
Topic
Europe in Crisis: diplomatic solutions for modern challenges to global development. Addressing the concerns of human security in 2016 and th... Read all
Topics
Eliminating Racism, Racial Discrimination, Xenophobia, and Related Intolerance
Climate Change: Humanitarian Threat and Human Rights Challenge of the 21st Century
Topics
Digital Rights: Protecting Freedom of Opinion and Expression as a Human Right Online and Offline
Topics
The Effectiveness of the Coalition's Actions Against ISIS
The Problem of Christian Terrorism in Africa
Topic
International Response to the Ongoing Conflict in Syria
Topic
Obligations concerning Negotiations relating to Cessation of the Nuclear Arms Race and to Nuclear Disarmament (Marshall Islands v India & Un... Read all
Chair

James Sproston
Chair
Tanase-Marius Manafu
Chair
Jane Pursey
Chair
Nicole Dutton
Chair

Nik Maksimov
Chair

Angus Gillan
Chairs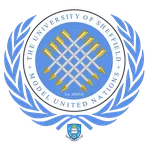 SheffMUN 2015
Sheffield, United Kingdom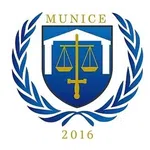 MUNICE 2016
Nice, France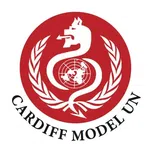 CardiffMUN 2016
Cardiff, United Kingdom