We are enchanted to invite you to the first edition of The Eras Model United Nations!
Held online on 27-29 October it is perfect opportunity to not only meet fellow Swifts but also learn about international relations!
Each of The Eras MUN topics is inspired by Taylor Swift and related to what she stands for! We encourage our participants to work on resolving global issues, to debate, use diplomacy in action and learn about the world around them.
But The Eras MUN isn't only debates - we've planned fan project, watch party, quizzes and listening to 1989 Taylor's version!
We are looking forward to welcoming you to our conference!
If you have any more questions feel free to contact us via our email:
Or via instagram:
Un Women 1
Human Rights Council
UN Women 2
United Nations Environmental Programme (UNEP)
Crisis Committee
Comision on Science and Technology for Development (CSTD)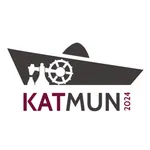 KATMUN 2024
Katowice, Poland