University Students and High School Students
Chairs
Jun 1, 2023 - Sep 1, 2023
Delegates
Jun 30, 2023 - Sep 2, 2023
Head Delegates
Jun 30, 2023 - Sep 8, 2023
Faculty Advisor
Jun 30, 2023 - Sep 8, 2023
Observers
Jun 30, 2023 - Sep 2, 2023
"Unleash Your Potential: Elevate Your MUN Experience at the Solar Summit - Join Delegates Now!"
Attention, esteemed delegates!
Get ready to embark on an unforgettable journey at the Solar Summit Model United Nations! Block your calendars for April 13-14, because we're bringing you an extraordinary event that will leave you inspired and empowered. Led by an exceptional Executive Board and Organizing Committee, we're committed to delivering an unrivaled MUN experience.
Immerse yourself in thought-provoking debates, collaborative resolution drafting, and the art of diplomacy. Our agenda is carefully crafted to address the pressing global issues of solar energy, sustainability, and climate change. Brace yourself for engaging discussions that will challenge your perspectives and ignite your passion for change.
But the Solar Summit MUN is more than just debates and resolutions. It's an opportunity to showcase your talents and be recognized for your exceptional contributions. Compete for prestigious awards, including Best Delegate (BD), Honourable Mentions, and Verbal Mentions. Let your skills shine and leave a lasting impact.
Beyond the conference room, the Solar Summit MUN opens doors to a world of possibilities. Expand your network, forge meaningful connections, and gain profound insights into international affairs. Unleash your leadership potential and become a driving force for renewable energy and global cooperation.
For any inquiries or to secure your spot, contact:
Gurvit Daga Secretary General
Phone: +91 7483047822
Email: gurvitdaga@gmail.com
Please Fill the form : https://forms.gle/eBwEVAk16p664Fdt6 .
The time to act is now. Don't miss your chance to be part of the Solar Summit MUN—a transformative event that will shape your MUN journey and empower you to make a difference.
Warm regards,
Solar Summit MUN team.
UNSC
United Nations Environment Program
UNFCCC
Chair
Akshita Gupta
Chair

Simona Sarangi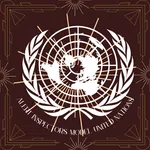 AIMUN I 2023
Jeddah, Saudi Arabia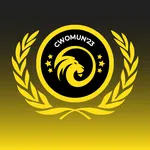 CWOMUN 2023
North Carolina, United States of America