Sotogrande International School cordially invites you to participate in SotoMUN 2019!
SotoMUN is a four-day conference simulation of the United Nations for high school students. This year's conference will take place from Thursday 26th to Sunday 29th September 2019 and will be held in our school in Sotogrande, which is located on the Mediterranean coast of southern Spain. Please see www.sis.ac for more information about the school and its location.
Committees (Issues to be announced later)
Security Council (SC)
General Assembly First Committee (GA1 - DISEC)
World Health Organisation (WHO)
Economic & Social Council (ECOSOC)
Note. It will be possible to add a further committee (UNHCR) if the number of applicants exceeds expectations. Also, although most of these are not traditional GA committees, all delegates, except Security Council, will come together for a General Assembly/ plenary session on Sunday morning.
Details of the registration process & fees, logistics and suggestions for accommodation & transport now available on the conference website http://sotomun.com/
APPLY NOW!
Or for more information, please contact sotomun@sis.gl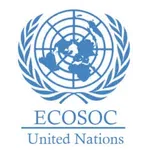 Security Council
ECOSOC
DISEC
WHO