SLAMUN es la primera conferencia que junta a comités en Español e Inglés en la Ciudad de Nueva York. Es un evento que surge desde estudiantes por Latinoamérica y busca ofrecer una de las mejores experiencias a sus participantes.

¡No te quedes fuera! Con todas las medidas de sanidad y cuidado en tiempos de COVID-19.

Contamos con 4 comités; 2 en español y 2 en inglés.

¡Contáctanos!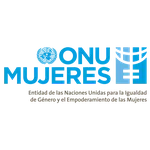 Consejo de Seguridad
United Nations High Commissioner for Refugees Committee (UNHCR)
Disarmament and International Security Committee (DISEC)
ONU Mujeres
Topics
Situación relativa al Sahara Occidental
La Situación entre Iraq y Kwait
Topic
1. Climate change and displacement 2. Countering toxic narratives about refugees and migrants 3. Economic inclusion of refugees 4. Access to... Read all
Topic
Establishment of a Commission to Deal with the Problems Raised by the Discovery of Atomic Energy
Topics
Estrategias para fortalecer la participación de mujer en el deporte.
Medidas para eliminar la infibulación en África