We welcome you to the first edition of the SDG4GYMUN, an initiative made by Project Brainstormers as part of the organization of the Sustainable Development Goals for Global Youth.
The conference will take approximately 8 hours, on the 26th of November 2022. For the first edition, the focus is on the 11th SDG: "Make cities inclusive, safe, resilient and sustainable"
Please check out our social media for more information!
Instagram: https://www.instagram.com/sdg4gy/
For further inquiries and questions you can contact the organizer via email: aleksanderleonchmiel@gmail.com
There is no participation fee - the most important thing to us is that you educate yourself more on the Sustainable Development Goals and together come to a resolution that could aid in achieving such a goal.
See you there!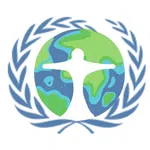 United Nations Environmental Programme
Topic
SDG 11: Establishing a strategy in order to build sustainable and safe cities to deal with overpopulation.
Chair

Aleksander Chmiel