The Final Round of Applications for Delegates and Journalists is open until 31 March 2019.

We offer you:

- Crisis Driven Committees
UN SC: Iran and the Middle-Eastern Power Play

NATO: The Baltics: A Global Playground
- Regular Committee
European Council: EU-USA: A Complicated Future
- Media Team

Salient - Youth Conference has always been about great content delivered in innovative ways. This year we are taking this approach a step further by introducing what we call a 1+4 format: one whole day dedicated to public discussions with experts, policy-makers and political representatives, followed by four days of crisis-driven MUN and MEU simulations. This way we hope to provide a more focused learning experience that will give our Delegates an opportunity to deepen their conceptual knowledge of the issues before testing it out in practice.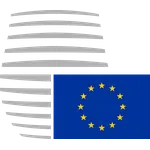 Security Council - Crisis
NATO - Crisis
European Council
Topic
Iran and the Middle-Eastern Power Play
Topic
The Baltics: A Global Playground
Topic
EU-USA: A Complicated Future