University Students and High School Students
Chairs
Sep 25, 2022 - Apr 12, 2023
Delegates
Sep 25, 2022 - Apr 12, 2023
Head Delegates
Sep 25, 2022 - Apr 12, 2023
Faculty Advisor
Sep 25, 2022 - Apr 12, 2023
Observers
Sep 25, 2022 - Apr 12, 2023
Reducing pressure on resources in African cities.
The world at large shivers with the increasing global population. Narrowing it down to cities, there are huge pressures on resources and majority of city centers are getting overcrowded with people moving from rural areas in the hopes that their lives will change for the better.
Governments all over the world for ages, especially in Africa, have continued to pour major investments in developing already made city centers, further worsening the plight, but wetting the appetite of rural dwellers to experience the so-called city life.
How long is the narrative of everyone moving to the city for a better life going to hold?
What better life do city inhabitants enjoy?
Can the same life be provided to rural dwellers?
How do we do it ? How does Abraham Maslow's theory of needs shape up the concept of preventing or reducing rural-urban migration?
How would RRUMACIVGH 2023 shape the narrative of overcrowded cities and crime rates?
What role do women play in all of that and how can they be better positioned?
These and many other questions that beg for answers is why RRUMACIVGH 2023 MUN conference has become necessary.
Third Committee (Social, Humanitarian & Cultural)
Fifth Committee (Administrative & Budgetary)
Second Committee (Economic & Financial)
Description
The Third Committee of the General Assembly at its seventy-seventh session, is chaired by His Excellency José Alfonso Blanco Conde of the Dominican Republic. The General Assembly allocates to the Thi...
Read all
Description
The Fifth Committee is the Committee of the General Assembly with responsibilities for administrative and budgetary matters. Based on the reports of the Fifth Committee, the General Assembly considers...
Read all
Description
The Economic and Financial Committee (Second Committee) of the General Assembly at its seventy-seventh session, is chaired by Her Excellency Lachezara Stoeva of Bulgaria. During this session, it will...
Read all
Topics
Jobs for the youths in rural areas
Proper remunerations for rural labor-Financial inclusions.
Rural-real estate for housing deficits.
Chair
Madhav Rathi
Chair
Olileanya Ezugwu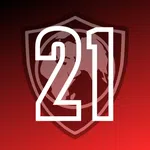 GEOMUN 2021
Calgary, Canada
UEWMUN 2021
KUMASI, Ghana