Europe's largest diplomatic simulation of the United Nations!
This year the Rome Model United Nations arrives in its 10th edition confirming itself as one of the most prestigious UN simulations in the world. The involvement and collaboration of the main Italian institutions in these 10 years, the UN bodies of FAO-IFAD and World Food Program, the Ministry of Foreign Affairs and International Cooperation, UNESCO agencies -UNIDO-UNHCR-UN- DESA as well as the large number of ambassadors who participated as speakers in the various committees meeting directly the young participants is the best proof for this. To consult the complete list of institutions involved click here
Another distinctive element of the project is the presence of more than 1500 delegates from around 100 different countries worldwide who are confronted with some of the most pressing current issues of our times in an attempt to promote the achievement of the United Nations Sustainable Development Goals.
THE PROJECT
Model UNs are programmes geared towards teaching students the work of the United Nations. Participants act as delegates of the Member States as they replicate the debates and discussions held within actual UN committees. The goal of this experience-based program is to find common and effective solutions on the agenda topics through the approval and signing of resolutions. The RomeMUN is a project which uses the "learning by doing" approach which means our participants acquire various practical skills such as public speaking (because of how many speeches they have to make), capacity to draft official international documents (position papers and UN resolutions), team building as they work in groups to find solutions and create resolutions, leadership abilities as they lead blocs of nations who share a common stance, research skills (research done before and during the simulation), adapting and working in a multicultural environment given that there are participants from over 100 countries in the world.
Participants can choose which country to represent and in which committee.
Also, RomeMUN is open for everyone from beginners' level up to advanced level.

RomeMUN will be organized within the International Careers Festival that offers 3 different projects in addition to the MUN conference.
Check out the website:
http://www.internationalcareersfestival.org/static/3/festival/international-careers-festival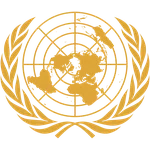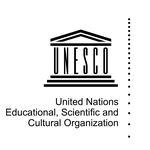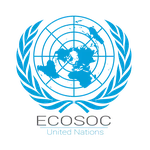 Advanced: United Nations General Assembly in 1949: First Committee - United Nations General Assembly
Advanced: United Nations Security Council (UNSC)
Intermediate: Commission on Crime Prevention and Criminal Justice (CCPCJ)
Intermediate: United Nations Human Rights Council (UNHRC)
Intermediate: UNESCO
Beginner: Economic and Social Council (ECOSOC)
Beginner: United Nations General Assembly: Fourth Committee - Special Political and Decolonisation
Topic
New Global Order? The Question of Disarmament in Evolving Global Relations between 1949 and 1953
Topic
The Situation in Yemen: Finding a Sustainable Solution to the End of Conflict
Topic
The Legal Basis of Drug Trafficking: Developing a Legal and Criminal Framework to Combat the Smuggling of Narcotics around the Globe
Topic
Asylum and FGM: Granting the Status of Asylum Seekers to Women and Girls Affected by Female Genital Mutilation
Topic
The Significance of Indigenous Communities: Promotion of Education Surrounding Indigenous Knowledge and Practices
Topic
The Youth and SDGs: Efforts to Promote the Participation of Youth Organisations and Youth-led Initiatives in the Attainment of Sustainable ... Read all
Topic
Israel and Palestine: Redefining the Territorial Sovereignty of the Occupied Territories and Jerusalem