Global Citizenship: it starts with us!
We are delighted to announce that the Revius Lyceum in Doorn is hosting their first Model United Nations conference this November. Our school has participated in many debates and we thought the time was right to organize our own conference!
RevMUN is a three-day conference that will take place from the 16th to the 18th of November 2018. For more information go to revmun.com!
Please do not hesitate to ask us any questions via the following email address: info@revmun.com
It would be our pleasure to welcome you to RevMUN 18 this November!
General Assembly 1
General Assembly 2
General Assembly 3
UNESCO
ECOSOC
Security Council
Topics
The Question of Combating Cyber Warfare.
The Question of the Prohibition of the Dumping of Radioactive Wastes.
The Question of Combating Radicalization through Education.
Topics
The Question of the Measure of Security of Crypto-Currency.
Ensuring Access to Affordable, Reliable and Sustainable Energy.
For All The Question of Promoting Sustainable Tourism.
Topics
Promoting Social Integration through Social Inclusion.
Advancing Human Security through Artificial Intelligence.
Promoting the Use of Sustainable Fairtrade.
Topics
The Future of Intelligent Transportation.
The Impact of Climate Change on World Heritage Sites.
The Question of Combating Illegal Wildlife Trading.
Topics
The Role of Youth in Building Sustainable Urban and Rural Environments.
Promoting Active Participation in Politics for All Civilians.
Topics
The Question of the Situation of the Israel Palestine Conflict.
The Question of the Situation in Myanmar and the Rohingya Muslims.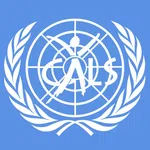 CalsMUN 2019
Nieuwegein, Netherlands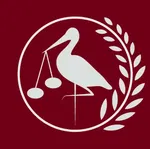 HagaMUN 2019
The Hague, Netherlands