PSUADMUN is one of the most anticipated MUN conferences in the Middle East. It will take place at Paris-Sorbonne University campus in the United Arab Emirates. We have both school and university level committees that you can check on our website.
By linking previous editions of your conference you show people how well they were rated!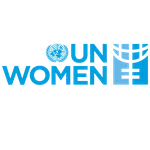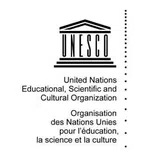 United Nations High Commissioner for Refugees - UNHCR
Security Council - UNSC
Historical Security Council - Historical UNSC (University Level)
Global Health Cluster - GHC (University Level)
Arab League - AL (University Level)
Crisis Committee; North Atlantic Treaty Organisation - NATO
UN Women
The Social, Humanitarian and Cultural Committee - SOCHUM - GA3
L'Organisation des Nations Unies pour l'éducation, la science et la culture - UNESCO
Topics
The Lake Chad Basin Emergency
Providing Asylum for LGBTQ Fleeing Persecution
Topics
Syria's chemical weapons activity (to be simulated in reformed SC format)
Topics
Topic 1: Tackling and treating STIs and HIV/AIDS
Topic 2: Mental health in crisis
Topics
Addressing climate change challenges, alternative energy sources, and their Impact on oil demand and petroleum export revenues
Topic
NATO actions in Afghanistan
Topics
Topic 1: Ending violence against women and girls globally
Topic 2: Engaging Men and Boys in Gender Equality
Topics
Prisoners rights, standards for treatment and detention facilities, protection of detainees of uprisings
Fighting racism, xenophobia and racial based intolerance
Topics
Topic 1: Comment garantir la sécurité des journalistes dans les zones de conflits ?
Topic 2: Protéger les sites de l'UNESCO des ravages de guerres et des territoires assiégés.