New York City, United States
University Students and High School Students
Delegates
May 7, 2018 - Jun 15, 2018
Head Delegates
May 7, 2018 - Jul 10, 2018
Faculty Advisor
May 7, 2018 - Jul 10, 2018
Observers
May 8, 2018 - Jul 10, 2018
Professional Certificate in World Politics & International Negotiation
The Future We Want Model United Nations will host a 5-day exclusive Professional Certificate in New York City, July 22-28, 2018. The program is aimed to Generate and Consolidate Expertise on World Politics, International Relations, and the United Nations System.
The theme is "World Politics & International Negotiation". The program starts with 3 days of intensive training, led by UN Officials and experts in their field. It will then end with a 2-day MUN simulation.
Participants are provided with a deep understanding of the United Nations, the SDGs and the 2030 Agenda, Negotiation Skills, Public Speaking and Leadership, all while engaging in several learning activities in a very interactive way.
The Professional Certificate aims to guide the participants in developing their critical thinking skills which will further enhance their decision making and public speaking ability. We ensure the youths are able to develop profound knowledge on issues critical to the UN agenda and can contribute to shaping the future we want.
By linking previous editions of your conference you show people how well they were rated!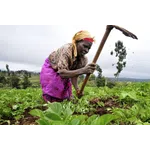 Economic and Financial Council
Topics
Access to Clean Water and Sanitation
Agriculture Development, Food Security and Nutrition