"An opinion should not need a permission".
Being started with a mission & a vision that 'An Opinion Should Not Need A Permission', implies it to the young youth to come forward and express their opinions in the forum and engage with just future diplomats like them all around the world.
As the MUN is by the youth (14-17 years) it would be beneficial for the participants (delegates) as there is no age gap and the worldwide issues or the problems at hand are primarily with the same thought process (from each other). It's the first iteration and will be conducted on the 29th & 30th of April.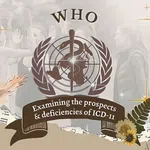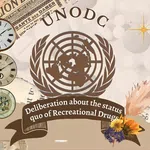 World Health Organization
United Nation Office on Drugs & Crime
United Nations Educational, Scientific & Cultural Organization
Topic
Examining the prospects & deficiencies of ICD-11
Topic
Deliberation upon the status quo of recreational drugs.
Topic
Raising awareness for Climate Change through education.