Tacking the issues of tomorrow.
NWMUN 2023: Shaping Tomorrow's World
Unite, Innovate, Impact
About the Conference: Welcome to the National Model United Nations (NWMUN) 2023, where we embark on a transformative journey to address the critical issues that will shape the world of tomorrow. As the challenges facing our global community continue to evolve, NWMUN stands at the forefront of providing a platform for aspiring diplomats, leaders, and change-makers to engage, collaborate, and propose solutions that will shape a better future for all.
Whatsapp Link: https://chat.whatsapp.com/FpNAfrEPvbYKIkZUcBu8FZ
Conference Theme: The theme of NWMUN 2023 is "Shaping Tomorrow's World." In a rapidly changing world, the conference will focus on the pressing global issues that demand urgent attention and innovative solutions. Delegates will have the unique opportunity to delve into topics that span across social, economic, environmental, and political spheres.
Our Mission: NWMUN is committed to fostering an inclusive and open environment, encouraging active participation, and embracing diverse perspectives. We believe in empowering the leaders of tomorrow with the knowledge, skills, and networks needed to address complex global challenges. Together, we aim to create an impactful and meaningful experience that will leave a lasting mark on both delegates and the global community.
Join Us: NWMUN 2023 invites ambitious students, passionate about global affairs and shaping a brighter future to participate in this transformative conference. Come, join us, and be a part of the change as we take on the issues of tomorrow with diplomacy, innovation, and impact.
Mark your calendars for NWMUN 2023 and seize this opportunity to become a force for positive change in the world!
By linking previous editions of your conference you show people how well they were rated!
General Assembly (GA)
Security Council
ECOSOC
Topic
Finding sustainable solutions for urban growth, including infrastructure development, energy efficiency, and equitable urban planning.
Topic
Formulating comprehensive approaches to combat the spread of extremist ideologies and recruitment through online platforms.
Topic
Promoting digital inclusion and ensuring access to information and technology for vulnerable populations.
Chairs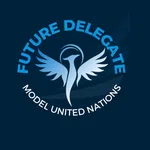 FDMUN 2023
Sharjah, United Arab Emirates